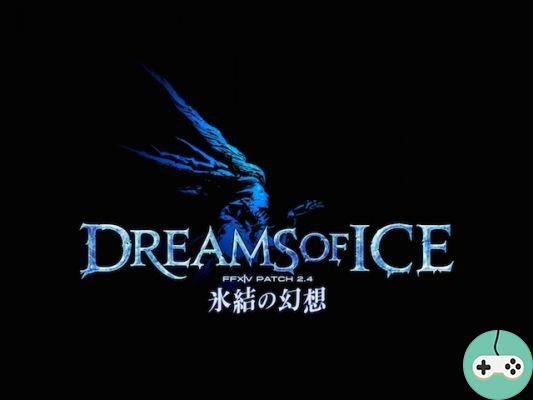 Update 2.4 is finally available. If you have time, you can take a moment to read the patch note in full! I offer you a summary and the highlights of what awaits you.

quests
Following epic : meet at Refuge des Roches.
Continuation of the quests "Chronicles of a new era": go to Refuge des Sables
Continuation of the quests "The Gentleman Detective".
Continuation of the quests featuring the Postal Mogs.
Other side quests have been added.
Quests for new dungeons: The Buried Temple of Qarn (Brutal), Sastasha (Brutal) - Snow Mantle
A new series of raids titled "The Abyss of Bahamut" has been added.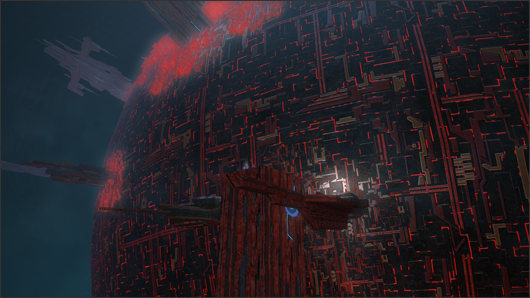 New Class
Superineur Quests : meet in Limsa Lominsa (8, 16)
Ninja quests: meet at L'Entrepont, Limsa Lominsa (8, 16) Jacke after climbing Surineur to level 30.
Memoquartz
Addition of poetic Allagan tomestones
Definitive suppression of Allagan tomestones of mythology
Death Knell NPC Auriana (Mor Dhona) now converts mythological Allagan tomestones to martial Allagan tomestones
Modification of the rewards for the Suppression of mythological Allagan tomestones Compensation in martial memorabilia: for tribal quests and dungeon rewards.
Contents
Treasure hunt : New rewards have been added to Secret Leather Treasure Maps: Mimic Mistbeard Mask, Imperial Shadow Visor

Residential area :

Expansion of sectors from 31 to 60 locations
Possibility of making meals thanks to the addition of furniture
The personal chest is available as a piece of furniture
News hairstyles have been added.

News receipts synthesis have been added.
The chances of obtaining the âtma necessary to unlock the quest "The Chronicles of the Zodiac" have been increased.
Some items are now easier to obtain with Peisteskin Treasure Maps and Secret Leather Treasure Maps.
Level "50 ★★★★" (four stars) has been added to crafting recipes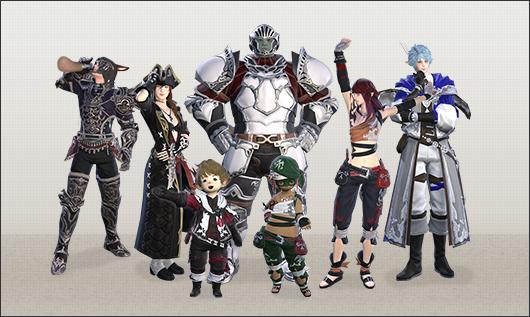 New equipment for craftsmen and harvesters has been added.
The half materia that was obtained during the recycling of fishery products are now replaced by Allagan coins.
A "history" feature has been added to the Crafting Log, in a new category called "Activities".
Item level 90 armor and accessories are no longer available.
The position of icons displayed to indicate positive or negative status alterations can now be set.
The list of friends will be ordered according to these four criteria: number, oldest friends, most recent friends, name.
players who have chosen the option "Withdraw" or who did not respond within the allotted time 3 times in the same day can no longer register in the mission tool for a certain time. This count is reset daily at midnight Japanese time.
Again fish Legendaries have been added to 21 level 35-50 fishing points.
News frames et mascots have been added.
New titles and achievements have been added.
Additions and changes have been made to the tasks of servants.
New text commands have been added.
Ability to use "Thavnair's Onion" when our chocobo is summoned.
The level of collection to collect the: fragrant log (intact mature trees), umbrella rock, dark soil III (stone quarries intact). Noscean soil III (intact stone quarry). Thanalanese III compost (intact stone quarry). Has been lowered to 353.
Combats
The definitions of Strength and Dexterity attributes have been changed in the character profile.
Adjustments have been made to the following actions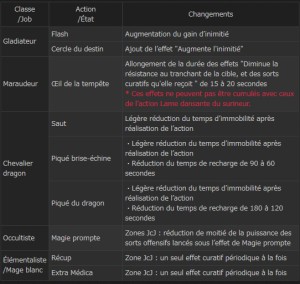 The maximum PvP rank is now 45.
Item level 110 PvP gear has been added.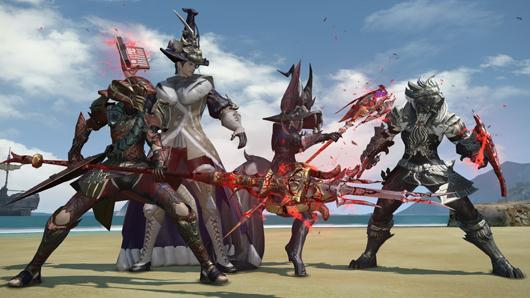 Transcendences have been adjusted as follows in PvP areas to balance player combat.
New dungeons : Snowstorm, The Buried Temple of Qarn on brutal mode, Sastasha on brutal mode.
Akh Afah (Shiva) Amphitheater in brutal and extreme version has been added.
The chance to drop the item "Magic Mirror of the Tides" during the "Tidal Breaker (Extreme)" challenge has been increased.
New PvP actions have been added
The dungeon The Dragon Pass has been added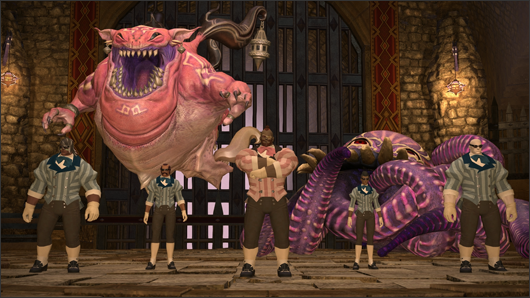 Chances of getting mounts in extreme modes have been increased
The item level required for some Mission Tool options has been changed.
Mission tool : Snow Mantle / Sastasha (Brutal) / The Buried Tempe of Qarn (Brutal) have been added.
For high level missions, player equipment will be synchronized to ilvl 110
Changes have been made to the mission tool window.
The Echo will be available for The Tree of Judgment (brutal) and The Tree of Judgment (extreme)
Are you going to create a Ninja / Surineur?