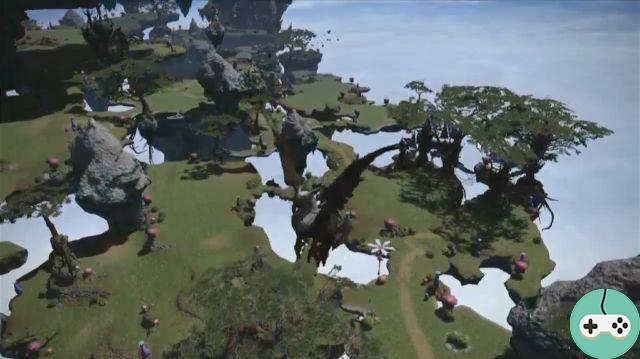 On this Saturday, April 11, a new live letter took place for new revelations, including the opening film of Heavensward in preview!
After some technical tests, the opening film has been released: Warning, it contains spoilers on the 2.55 Epic quest!
This new live letter has mainly focused on what to expect for the next expansion: Heavensward. First thing, the login screen will be changed and will look like this: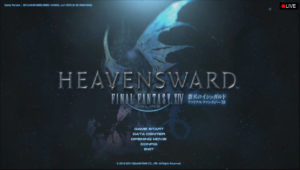 Information regarding the Epic quest followed. We thus learn that there will be more than 50 hours for the main quest, obviously with additional content that will arrive with future updates. These updates will be spaced more or less as with A Realm Reborn, approximately every 3 months.
For job quests, there will be new ones between levels 50 and 60 for existing jobs and from level 30 to 60 for new jobs. These, Black Knight, Astrologer and Machinist, will be new playable jobs that will start at level 30.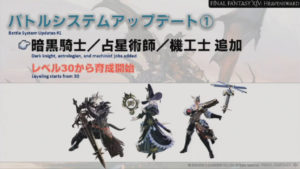 To continue on the gameplay, all classes (combat or craft) will have new actions. In addition, each class will now have its own level 3 Transcendence as well as its own high level equipment. For the equipment, there will be a new currency available, it will follow the same pattern as the memoquartz:
Allagan tomestones of Law (no restriction on obtaining)
Allagan tomestones of Esoterics (weekly restriction)
Let's move on to the new areas. There will be in total 9 new zones, in particular that of Ishgard but also a floating continent. These new areas will be 50 to 100% larger than the existing areas. All these areas can be covered on the back of his flying mount. Which makes a transition to the next point: the flying mounts!
You will be able to use your flying mount without restriction of use. It will be fully controllable on the x, y and z axes and will be available in an area after doing various things in it. However, you will not be able to not fly in areas of Eorzea 2.0. We then had a preview of the flying mount on video: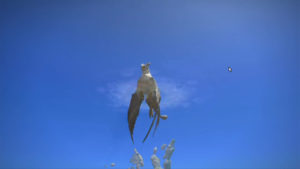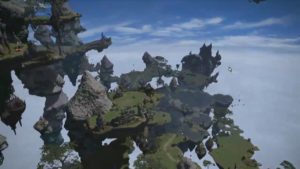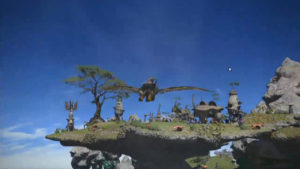 Regarding craftsmanship, the classes will therefore be upgradeable up to level 60. New actions will be available as well as new recipes. For example, you will have the opportunity to create Materia V. There will be items to collect for all Earth Disciples in all new areas. A specialization system for Disciples of the Hand will be available from level 55 and will allow you to specialize in 3 classes of your choice. By being a specialist, you will have additional actions available.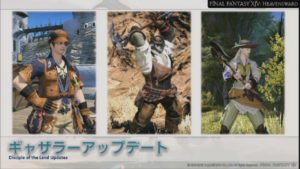 Likewise for Earth Disciples, a new favor system will be added. It will allow you to discover hidden harvest points for limited time. You will get this favor in exchange for "scrips". These are obtained in exchange for rare items from Rowena. There will be "red scrips" which will be unlimited and "blue scrips" which will have a weekly limit. You will also get experience by giving items to Rowena.
Another system called "The Regional Folklore" will allow you to collect high level items.
In addition to the new harvesting and fishing points, the treasure hunt system will also be developed.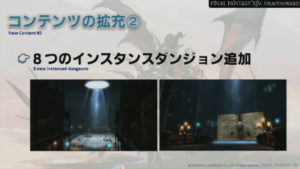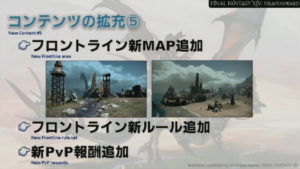 With the release of 3.0, there will be 8 new dungeons available, the new Alexander raid (2 weeks after release, to give players time to enjoy the new content), the Alexander raid in hard mode (another 2 weeks after release) ) and a new front (PvP) with new rules and new PvP rewards.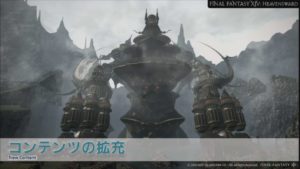 There will also be high-level mandates and FTAs ​​as well as large-scale FTAs, new enemies and hunting targets.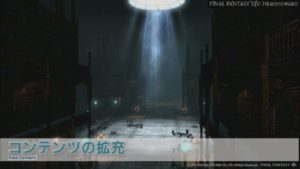 That's not all, your servants will be entitled to new adventures and a market dedicated to Ishgard. On your side, you will have new cards for the Triple Triad to hunt!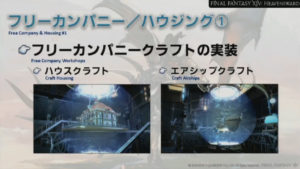 The hosting system will also receive its share of new features. The Free Companies will be able to create their house or their aircraft. There will be several types of aircraft, each with its own specificities. Aircraft can be used to perform various actions. Upon exiting Heavensward, it will be possible to set off on an expedition to explore the skies. There is not yet more precise information on this subject.
There will also be new supplies for housing.
The loot system will be improved. There will thus be new systems for raids (normal and hard) with a "Loot Master" system (the group leader collects everything and can distribute manually afterwards) and "Greed only" or it will not be possible to make a need throw.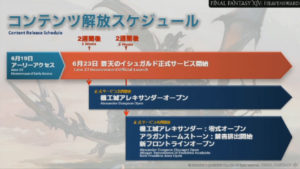 The Mission Tool will be expanded with some new features: We can venture into some content with a smaller group to meet the challenge. There will also be new daily random missions, new rules and the ability to sync your ilvl to the smallest of the group.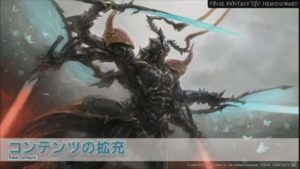 A release schedule for some of the features has been shown:
June 19: Heavensward Early Access (for pre-orders)
June 23: release of the extension
July 7: opening of the Alexander raid in normal mode
July 21: Alexander raid opens in hard mode, new Front and new "Allagan tomestones of Esoterics" currency available
Finally, an additional cinematic has been unveiled for players who still haven't seen it since it is the one that can be seen by completing T12:
This announces a lot of new things!