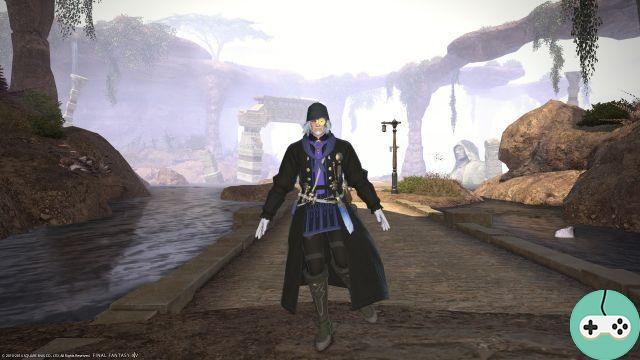 Alchemy has its roots in the Middle East. Arrived in Eorzea, the knowledge of the budding Lalafells and that of the Miquot'es for the occult sciences helped to modernize this discipline. It is only recently that alchemy is taught as a craft within the walls of Ul'dah.

Informations
the Alchemists Guild is located in Ul'dah
you can craft many potions, but also materials for other crafts and weapons for disciples of magic.
capacity
Actions
Spécialiste
Features
Lv. 1: Basic work
Lv. 5: Basic book
Lv. 7: Master's Repair
Lv. 9: Safe Hand
Lv. 11: Inner calm
Nv.13: Observation
Lv. 15: Tricks of the Trade
Lv. 18: Standard Book
Lv. 21: Great progress
Lv. 25: Master's Repair II
Lv. 31: Standard Job
Lv. 37: Water Mark
Lv. 43: Advanced Work
Nv.50: Comfort zones
Lv.50: Collectable Synthesis
Nv.51: Contenance de Byregot
Lv. 53: Precise Touch
Lv. 54: Name of water
Lv.60: Alchemist Soul (Specialist)
Nv.55: Satisfaction
Lv. 55: Whistle while working
Lv. 56: Innovative Touch
Nv.57: Rouet de Nymeia
Nv.58: Miracle de Byregot
Nv.59: Main expert
Armorer Lv. 15: Quick Job
Armorer Lv. 37: Mark of Ice
Armorer Lv.50: Piece by piece
Armorer Lv. 54: Name of Ice
Weaver Lv. 15: Careful Work
Weaver Lv. 37: Mark of Lightning
Weaver Lv. 50: Careful Work II
Weaver Lv. 54: Name of Lightning
Cook Lv. 15: Early work
Cook Lv. 37: Safe Hand II
Cook Lv.50: Recovery
Cook Lv. 54: Muscle Memory
Blacksmith Lv. 15: Ingenuity
Blacksmith Lv. 37: Mark of Fire
Blacksmith Lv.50: Ingenuity II
Blacksmith Lv. 54: Fire Name
Carpenter Lv. 15: Relaxation
Carpenter Lv. 37: Mark of the Wind
Carpenter Lv. 50: Blessing of Byregot
Carpenter Lv. 54: Wind Name
Orfèvre Nv.15: Manipulation
Goldsmith Lv. 37: Serious Work
Goldsmith Lv.50: Innovation
Goldsmith Lv. 54: Manufacturer's Mark
Leatherworker Lv. 15: Parsimony
Leatherworker Lv. 37: Mark of the Earth
Leatherworker Lv. 50: Parsimony II
Leatherworker Lv. 54: Earth Name