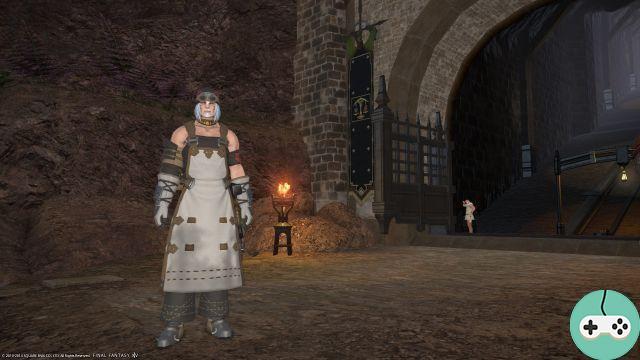 Armor was designed by blacksmiths for a long time before this category of their work became a full-fledged profession. The two guilds remain closely linked and still share the same premises in Limsa Lominsa. From the plate to the rivets, they manufacture hauberk, hams, breastplates ...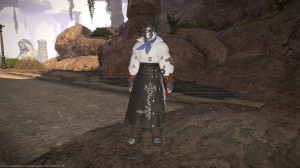 Informations
The Guild of Armourers is located in Limsa Lominsa.
The armorer manufactures many components, but also armor for the disciples of war.
capacity
Actions
Spécialiste
Talents
Lv. 1: Basic work
Lv. 5: Basic book
Lv. 7: Master's Repair
Lv. 9: Safe Hand
Lv. 11: Inner calm
Nv.13: Observation
Lv. 15: Quick work
Lv. 18: Standard Book
Lv. 21: Great progress
Lv. 25: Master's Repair II
Lv. 31: Standard Job
Lv. 37: Mark of Ice
Lv. 43: Advanced Work
Lv.50: Piece by piece
Lv.50: Collectable Synthesis
Nv.51: Contenance de Byregot
Lv. 53: Precise Touch
Lv. 54: Ice Name
Lv.60: Armorer's Soul (Specialist)
Nv.55: Satisfaction
Lv. 55: Whistle while working
Lv. 56: Innovative Touch
Nv.57: Rouet de Nymeia
Nv.58: Miracle de Byregot
Nv.59: Main expert
Alchemist Lv. 15: Tricks of the Trade
Alchemist Lv. 37: Water Mark
Alchemist Lv.50: Comfort Zone
Alchemist Lv. 54: Water name
Weaver Lv. 15: Careful Work
Weaver Lv. 37: Mark of Lightning
Weaver Lv. 50: Careful Work II
Weaver Lv. 54: Name of Lightning
Blacksmith Lv. 15: Ingenuity
Blacksmith Lv. 37: Mark of Fire
Blacksmith Lv.50: Ingenuity II
Blacksmith Lv. 54: Fire Name
Cook Lv. 15: Early work
Cook Lv. 37: Safe Hand II
Cook Lv.50: Recovery
Cook Lv. 54: Muscle Memory
Carpenter Lv. 15: Relaxation
Carpenter Lv. 37: Mark of the Wind
Carpenter Lv. 50: Blessing of Byregot
Carpenter Lv. 54: Wind Name
Orfèvre Nv.15: Manipulation
Goldsmith Lv. 37: Serious Work
Goldsmith Lv.50: Innovation
Goldsmith Lv. 54: Manufacturer's Mark
Leatherworker Lv. 15: Parsimony
Leatherworker Lv. 37: Mark of the Earth
Leatherworker Lv. 50: Parsimony II
Leatherworker Lv. 54: Earth Name