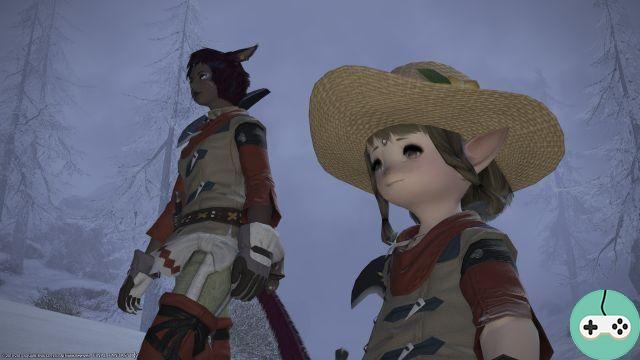 Very close to the flora, they collect vegetables, herbs, cereals, shards, crystals. They cut down trees, collect their wood, branches and other substances. Botanists worship Nophica, the goddess of abundance.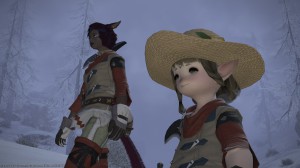 Informations
The Botanists Guild is located in Gridania
The Botanist collects various plants used in Alchemy and sewing, for example, but also wood.
capacity
Nv.1: Forestier
Nv.3: Dendrology
Lv. 4: Land Mastery
Lv. 5: Land Mastery II
Nv.6: Dendrology II
Lv.8: Furtivité
Lv. 10: Land Mastery III
Lv.12: Preparation
Lv.15: Green Hand
Lv. 20: Grace of Nophica
Lv. 20: Grace of Menphina
Lv. 20: Grace of Llymlaen
Lv. 23: Floral Mastery
Lv. 24: Bountiful Harvest
Lv. 25: Farmer's Wisdom
Lv. 25: Lumberjack's Strength
Lv. 30: Blessed Harvest
Lv. 35: Green Hand II
Lv.40: Blessed Harvest II
Lv. 46: Plant Science
Lv.50: Pioneer Labor
Lv.50: Collector's Glove
Lv.50: Methodical Assessment
Lv.50: Shrewd Eye
Lv. 51: Instinctive Assessment
Lv. 51: Maximum Attention
Lv. 52: Deep breathing
Lv. 53: Impulsive Assessment
Lv. 55: Trailblazer Luck
Lv. 57: Resolute Mind
Lv. 58: Pruning
Nv.59: Ultimate effort
Lv.60: Pruning II
Nv.2: Auto Forestier
Lv. 11: Tree Lover
Lv.16: Tree Lover II
Lv. 18: Improved Stealth
Lv. 21: Tree Lover III
Lv. 26: Tree Lover IV
Lv. 28: Improved Stealth II
Lv. 38: Improved Stealth III
Lv. 41: Grace of the Twelve
Lv. 42: Grace of Nymeia
Lv.50: Grace of the Twelve II
Lv.50: Improved Stealth IV
Lv. 53: Tree Lover V
Lv. 53: Improved Stealth V
Lv. 56: Improved Stealth VI
Minor Lv. 1: Prospector
Minor Lv. 3: Geology
Minor Lv.6: Geology II
Minor Lv.20: Byregot's Grace
Minor Lv.20: Grace of Nald'thal
Minor Lv.20: Grace of Thaliak