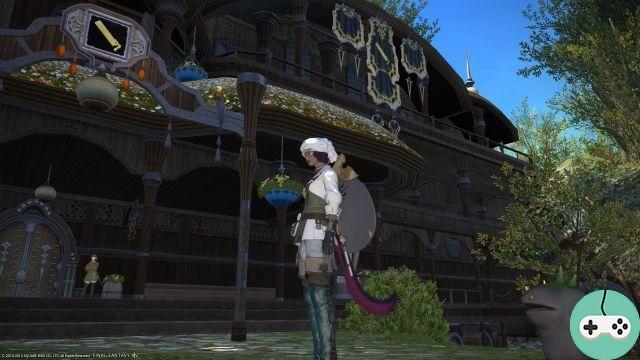 These craftsmen know all types of wood and use it wisely: from a simple wand to huge houses and mills, they do not shy away from any task.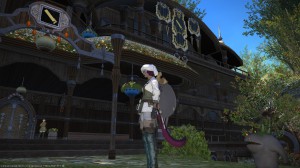 Informations
The Carpenters Guild is located in Gridania.
The Carpenters transform wood into various things: tools for disciples of the hand and the earth, various weapons and equipment, materials, furniture ...
capacity
Actions
Spécialiste
Talents
Lv. 1: Basic work
Lv. 5: Basic book
Lv. 7: Master's Repair
Lv. 9: Safe Hand
Lv. 11: Inner calm
Nv.13: Observation
Nv.15: Relaxation
Lv. 18: Standard Book
Lv. 21: Great progress
Lv. 25: Master's Repair II
Lv. 31: Standard Job
Lv. 37: Mark of the Wind
Lv. 43: Advanced Work
Lv.50: Blessing of Byregot
Lv.50 Collectible Synthesis
Nv.51: Contenance de Byregot
Lv. 53: Precise Touch
Lv. 54: Wind Name
Lv.60: Carpenter's Soul (Specialist)
Nv.55: Satisfaction
Lv. 55: Whistle while working
Lv. 56: Innovative Touch
Nv.57: Rouet de Nymeia
Nv.58: Miracle de Byregot
Nv.59: Main expert
Alchemist Lv. 15: Tricks of the Trade
Alchemist Lv. 37: Water Mark
Alchemist Lv.50: Comfort Zone
Alchemist Lv. 54: Water name
Armorer Lv. 15: Quick Job
Armorer Lv. 37: Mark of Ice
Armorer Lv.50: Piece by piece
Armorer Lv. 54: Name of Ice
Weaver Lv. 15: Careful Work
Weaver Lv. 37: Mark of Lightning
Weaver Lv. 50: Careful Work II
Weaver Lv. 54: Name of Lightning
Cook Lv. 15: Early work
Cook Lv. 37: Safe Hand II
Cook Lv.50: Recovery
Cook Lv. 54: Muscle Memory
Blacksmith Lv. 15: Ingenuity
Blacksmith Lv. 37: Mark of Fire
Blacksmith Lv.50: Ingenuity II
Blacksmith Lv. 54: Fire Name
Orfèvre Nv.15: Manipulation
Goldsmith Lv. 37: Serious Work
Goldsmith Lv.50: Innovation
Goldsmith Lv. 54: Manufacturer's Mark
Leatherworker Lv. 15: Parsimony
Leatherworker Lv. 37: Mark of the Earth
Leatherworker Lv. 50: Parsimony II
Leatherworker Lv. 54: Earth Name