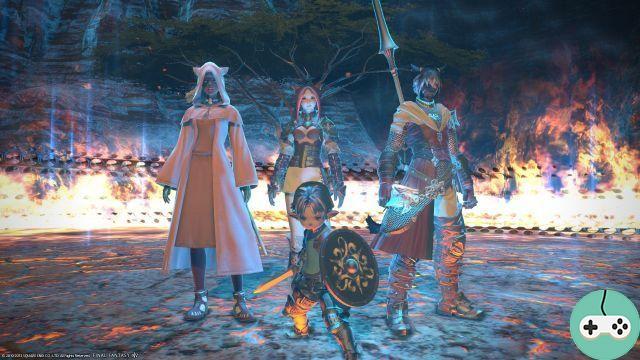 At the origins ...
Bladed weapon (dagger, sword) in one hand, solid shield in the other, gladiators go hand-to-hand to draw the enemy's blows on them.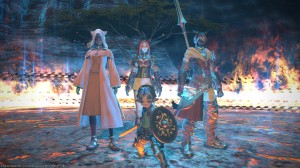 Gladiator Rassilon ready to protect his team.
Informations
The Gladiator's role is tank.
His guild is located in Ul'dah
This class allows you to unlock Paladin later.
capacity
Lv. 1: Swift Blade
Lv2: Bulwark
Lv4: Savage Blade
Lv. 6: Bitter Combat
Lv.8: Flash
Lv. 10: Convalescence
Lv. 12: Raging Blade
Lv.15: Shield Throw
Lv. 18: Shield Bash
Lv. 22: Taunt
Lv. 26: Halone's Rage
Lv. 30: Shield Riposte
Lv. 34: Diligence
Lv. 38: Sentinel
Lv. 42: Will of Steel
Lv. 46: Fortress
Lv.50: Circle of Fate
Lv.8: Improved Vitality I
Lv.14: Improved Bulwark
Lv.16: Improved Vitality II
Lv.20: Improved Flash
Lv. 24: Improved Vitality III
Lv. 28: Relentless Combat Improved
Lv. 32: Improved Convalescence
Lv. 36: Improved Shield Bash
Lv.40: Halone's Rage Improved
Lv. 44: Improved Diligence
Lv. 48: Sentinel Improved
Archer Lv. 2: Straight Shot
Archer Lv4: Furious Shot
Archer Lv. 6: Venom Bite
Archer Lv. 26: Falcon Eye
Archer Lv. 34: Silent Strike
Arcanist Lv. 5: Medicine
Arcaniste Nv. 12: Virus
Arcanist Lv. 34: Guardrail
Elementalist Lv. 2: Healing
Elementalist Lv.8: Shield
Elementalist Lv. 12: Life
Elementalist Lv. 34: Breastplate
Hastmaster Lv. 2: Feint
Hastmaster Lv. 6: Defensive Volley
Master of Hast Lv. 8: Impulse
Master of Hast Lv. 22: Motivation
Hastmaster Lv. 34: Thoroughbred
Marauder Lv. 2: Aguet
Marauder Lv. 4: Skullbreaker
Marauder Lv. 6: Fracture
Marauder Lv. 8: Bloodbath
Marauder Lv. 26: Finishing Blow
Occultist Nv. 8: Stoicism
Occultist Lv. 26: Quick Magic
Pugilist Lv. 4: Light Feet
Pugilist Lv.8: Second Breath
Pugilist Lv. 10: Haymaker
Pugilist Lv. 12: Inner Release
Pugilist Lv. 42: Mantra