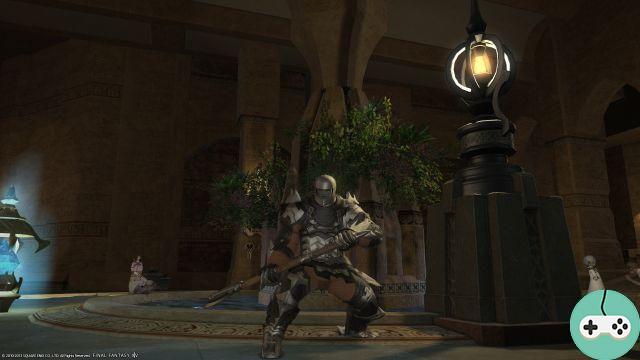 When crossing a Marauder, you will be impressed by the imposing Ax which is his weapon. The latter has a bad reputation because it was used by robbers and pirates. But they are now proud fighters with foolproof composure.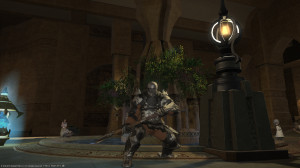 Marauder Joe Mugen
Informations
The Marauder's role is tank.
The guild is located in Limsa Lominsa
This class allows you to unlock Warrior later.
capacity
Lv. 1: Mighty Blow
Nv.2: Aguet
Lv. 4: Skullbreaker
Nv.6 : Fracture
Lv.8: Bloodbath
Nv.10 : Swing Brutal
Nv.12 : Domination
Nv.15 : Tomahawk
Nv.18 : Mutilation
Nv.22 : Berserk
Lv. 26: Coup de Grâce
Lv. 30: Butcher's Block
Lv. 34: Thrill of Battle
Lv. 38: Cleaver of Justice
Nv.42: Holmgang
Lv. 46: Retaliation
Lv.50: Eye of the Storm
Lv.8: Improved Vitality I
Lv.14: Improved Watch
Lv.16: Improved Vitality II
Lv.20: Improved Bloodbath
Lv. 24: Improved Vitality III
Lv. 28: Improved Fracture
Lv. 32: Improved Brutal Swing
Lv. 36: Improved Berserk
Lv.40: Improved Finishing Blow
Lv. 44: Thrill of Battle Improved
Lv. 48: Improved Mayhem
Archer Lv. 2: Straight Shot
Archer Lv. 4: Furious Shot
Archer Nv.6: Poisonous bite
Archer Lv. 26: Falcon Eye
Archer Lv. 34: Silent Strike
Arcanist Lv. 5: Medicine
Arcaniste Nv. 12: Virus
Arcanist Lv. 34: Guardrail
Gladiator Lv4: Savage Blade
Gladiator Lv. 8: Flash
Gladiator Lv. 10: Convalescence
Gladiator Lv. 22: Taunt
Gladiator Lv. 34: Stagecoach
Elementalist Lv. 2: Healing
Elementalist Lv.8: Shield
Elementalist Lv. 12: Life
Elementalist Lv. 34: Breastplate
Hastmaster Lv. 2: Feint
Hastmaster Lv. 6: Defensive Volley
Master of Hast Lv. 8: Impulse
Master of Hast Lv. 22: Motivation
Hastmaster Lv. 34: Thoroughbred
Occultist Nv. 8: Stoicism
Occultist Lv. 26: Quick Magic
Pugilist Lv. 4: Light Feet
Pugilist Lv.8: Second Breath
Pugilist Lv. 10: Haymaker
Pugilist Lv. 12: Inner Release
Pugilist Lv. 42: Mantra