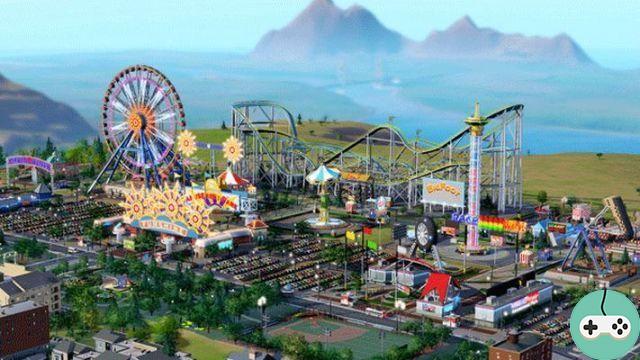 The Amusement Park DLC is due out today in SimCity. This park differs a bit from other tourist places, it is not enough just to put it down and reap the benefits, there will be more for the mayors to do, almost a mini-game as Jason Halvorson explains in a post from the blog:
You are really going to need to be careful with the layout of your park to maximize profits.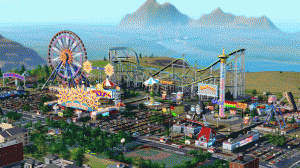 The park earns money when visitors take merry-go-rounds or buy souvenirs in the shops. It is therefore important to optimize these two variables to gain profit. Once you have placed one of the three main gates of your park (with an attraction, a refreshment bar and a stretch of road), you can start playing with the different modules of the park.
It is first of all important to ask panels to attract more and more visitors! The main attractiveness of the park, and therefore of the city, is based on the main attractions (roller coasters, bumper cars, ferris wheel ..). These attractions are expensive (both to maintain and to visitors) but they are more attractive than the side attractions (carousel, free fall tower). But visitors like to go to these side attractions after doing the main attractions. They will also need to travel to the refreshments after doing 3 laps in the attractions. Then the visitor can go back to having fun.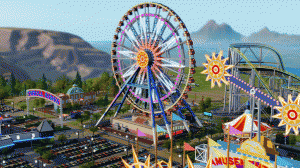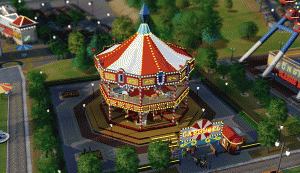 As it is important to be able to access the park, it is imperative to have portes with many parking all around the park. Finally, inside itself, a mini-train station, an attraction as much as a real means of transport for visitors. The route is traced manually in the park, with stations, tunnels and bridges, making it possible to efficiently take its stream of visitors to the attractions. Finally, it will be necessary to plan bancs so that tired visitors can sit down for a while.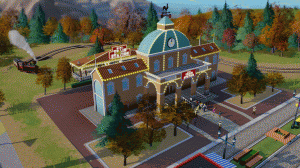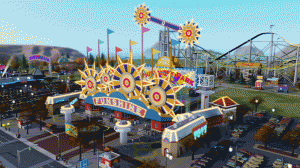 All the modules will not be available immediately, it will be necessary to improve its fleet and the daily profit to unlock all the options. Keep an eye on Origin, the DLC is available for 9.99 €!