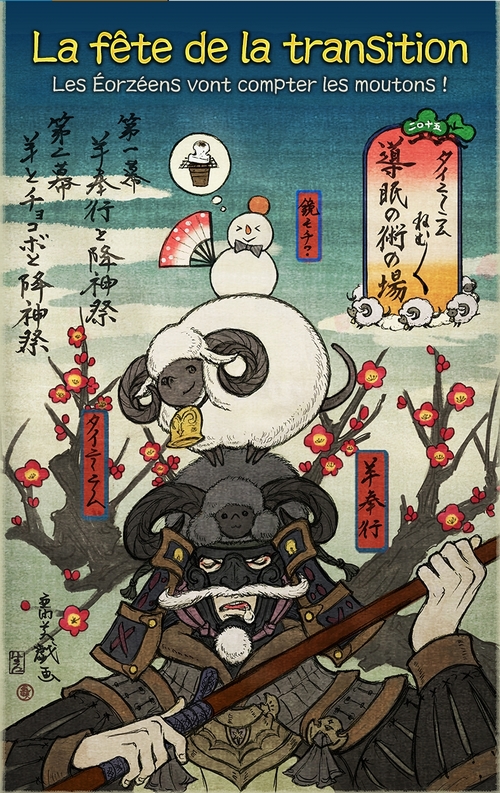 Like every year, the transition festival allows us to start the year with surprises and many gifts! The world of Eorzea will celebrate this holiday from December 31, 15:00 p.m. to January 14, 14:59 p.m. (GMT).

The feast of the transition
"Local residents have adorned city-states and residential neighborhoods in their finery. With such decorations, the feast of the transition will once again be in full swing. The official announcement of the name of the next deity who will watch over the Eorzeans for a whole year is fast approaching.
Of course, adventurers will be able to celebrate this event with the new edition of animal helmets freshly imported to Eorzea! "
The quest to start this event will begin in Limsa Lominsa: The Ride Marshal and the Transition! The client is a cheerful young girl who lies in the Tillac.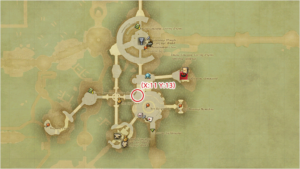 During this seasonal event, you can get lots of prizes!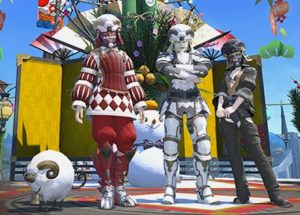 Equipments:
Kabuto mouton
Kabuto ebony black sheep
Kabuto red vermeil sheep
Kabuto golden sheep
Mascot:
Furniture:
Kadomatsu
Sheep dolls
Kagami-mochi
Plate:
Note that this seasonal event, like that ofHalloween and the star festival, is different from last year. You can find the equipment on the Mog Kiosk.
Happy New Year everyone !