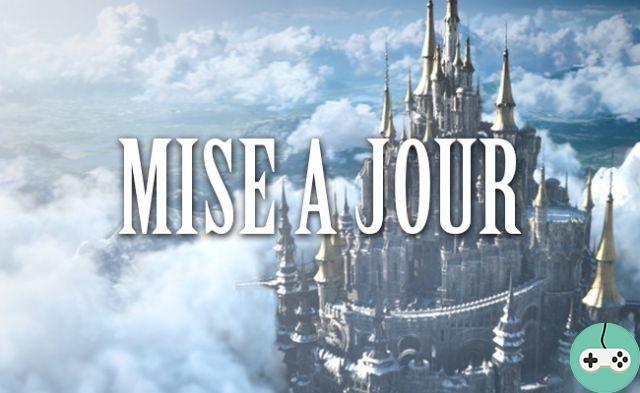 This morning there was a small update fixing various bugs and incorrect descriptions.
Job Opportunities
Monk action "Sanitation" could be used before the "Fifth chakra" status was removed by the "Forbidden Chakra" action.
Description of astromancer actions "Charity" et "Invalidation" was incorrect.
Description of the Elementalist / White Mage Trait "Improved Medica " was incorrect.
System
Rowena's House of Splendor NPC "Collectibles Expert" had occasionally crashed the game client.
It happened that the trophies (PlayStation®3 and PlayStation®4 versions) cannot be obtained:
Beginnings in carpentry / Beginnings in metallurgy / Beginnings in armory / Beginnings in goldsmithing / Beginnings in tannery / Beginnings in sewing / Beginnings in alchemy / Beginnings in kitchen Wood enthusiast / Forge enthusiast / Armor enthusiast / Jewel enthusiast / Jewel enthusiast Leather / Textile Enthusiast / Potions Enthusiast / Furnace Enthusiast * After the patch, if a player has met all the requirements to get the trophy, they will get it after making a crafting item.
The following headgear was not appearing correctly when worn by female Ao Ra characters:
Ash Mask / Ash (Lapis Lazuli) Mask / Ethereal Ash Mask / Ethereal Ash (Lapis Lazuli) Mask / Monoa Mask / Demagogue Mask / Game Bird Mask / Maelstrom Sergeant Mask / Immortal Sergeant Mask / Sergeant of the Order's Mask / Sanctified Chestnut Mask of Healing / Sanctified Chestnut Mask of Aiming / Ex-half-mask / Ex-half-mask in yew / Ex-half-mask in oak / Ex-half-mask in willow / Ex-half-mask in walnut
The icon color was incorrect for the "White Summer Tanga".
The following object names were incorrect:
Before: White summer tank top
After: Charcoal summer tank top
Front: White summer shorts
After: Charcoal summer shorts
The item name "High Roller Bard" was incorrect when checking Companion Equipment from the "Character" menu.