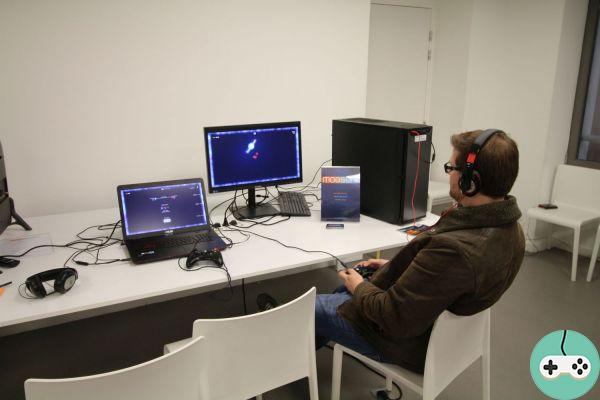 During the Indie Games Play # 6 show, we were able to meet the developer of Modsork a fairly innovative arcade game.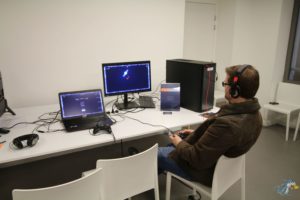 Modsork is developed by CinnoMan Games which contains only one employee with extensive experience in video games (formerly game designer at 5D Lab Gmhb Freiburg). For the game, he created all of it both in terms of mechanics and soundtrack for a year (not full-time).
The inspiration for the game is between a "Brother: A Tale of Two Sons" for the controls and "Geometry Wars" for the arena gameplay (the edges teleport you). The goal of the game will be to increase its score by destroying your enemies with geometric shapes while avoiding being blown up. But that is not all the difficulty and the originality of the title!
Indeed, you control two objects, a red and a blue, with the sticks of your controller (compatible Xbox only). Thanks to one of the two triggers, you will activate a laser between your two objects of the chosen color. If one of your enemies of the color of your laser passes through it, it will be immediately destroyed. If it is the other, there will be no effect. The other difficulty of the gameplay is the range of activation of the laser: if the two objects are too far apart, the laser will not activate.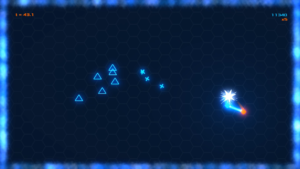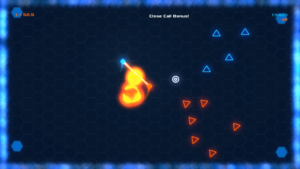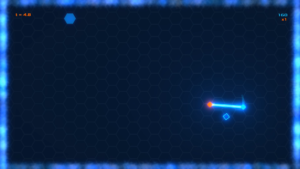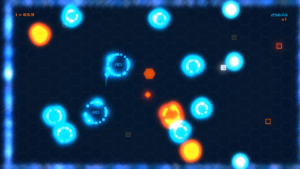 It is very difficult for some people to synchronize the movements of two objects at the same time while visualizing the arena where one is. The trick to start a bit is to make points on Modsork and place the blue ball on the left of the screen and the red one on the right because these are the same sticks that control the objects. There are several types of enemies like enemies chasing one of your two objects or only moving when you move.
The music is very immersive and above all punctuated according to the enemies that will arrive on the screen. Based on electronic music, the main pieces are loops of musical samples placed end to end. Modsork has several game modes to increase its lifespan:
Classic : endless mode where the goal is simply to score
Combo Hunter : the points will only be done with combos (leave the laser active)
Minimal : possibility of playing with one hand for the disabled
Co-op Mode : play for two on a controller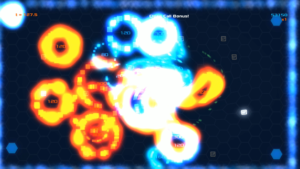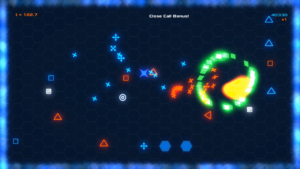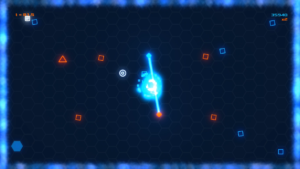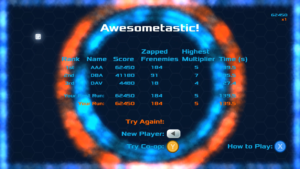 To finish on Modsork, the game has a certain potential to have fun for an hour. It is hard to project into this type of game in terms of playing time. We were disappointed not to see a mobile version develop on this kind of title because it is typically the type of game that we like. Nevertheless it will be available on PC / Mac during the third quarter of 2016. A PSVita version is also under study.
Page Steam