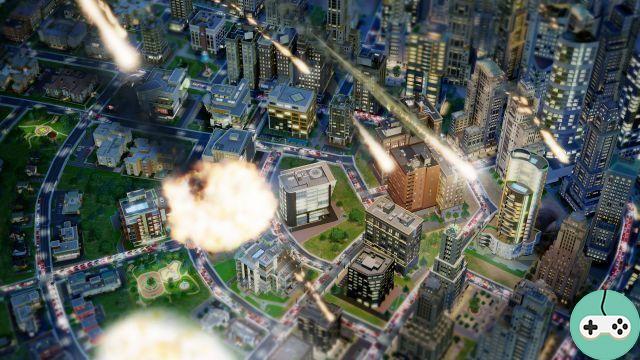 I think everyone is aware by now that the launch of SimCity was more than laborious, with servers impossible to reach, invites we could not launch, and so on.
As of today, the situation has nevertheless clearly improved. We were also able to start launching the invitations for the two Games Managers regions (to be found here), and despite a few disconnections, overall, it is rather stable.
But to apologize, EA will soon offer us to get a game from their collection. free of charge, and this to all buyers of the game, as evidenced by this post on EA.com:
Here's a little update on the issues with Sim City - and a little extra offered for people who have purchased the game.
The server issues that started when the game was launched are being addressed significantly as we add more capacity. But some people are still having connection and stability issues which we are working to resolve quickly.
So what went wrong? The answer is simple: a lot more people online than we expected. Much more than what we had seen in the betas.
Ok, we agree, that was stupid, but we promise to fix it all. In the last 24 hours, we have increased the capacity of the servers by 120%. It works - the number of people who have started building their cities has increased dramatically. The number of sudden disconnections has decreased by 80%.
So we are fixing our mistakes, not all 100% yet, but we are working on it. Hope to post another update this weekend to let you know that the problems are behind us.
Something special in compensation:
The good news is that Sim City is a solid hit on the major stores. The consensus between pro and player reviews makes it fundamentally a great game. But SIm City is meant to be played online, and if you don't have a stable connection you won't have a good one. gaming experience. So we don't intend to rest until we resolve these concerns.
And to find your good graces, we are going to offer you a free PC game in the EA game library. On March 18, SIm City players who have activated their game will receive an email explaining how to claim their free game.
I know it might sound contrived, like buying a gift for a friend after doing something lousy. But we really feel bad about what happened. And we hope you don't hold it against us and remain friends when Sim City is 100% functional.
Sim City is a great game and the people who developed it are extremely proud to bring it to you. Pay attention - we'll be providing more updates this weekend.
Attention, take out the trolls, what do you think of this announcement? Do you think that gifting a game is a good way to gain people's trust?