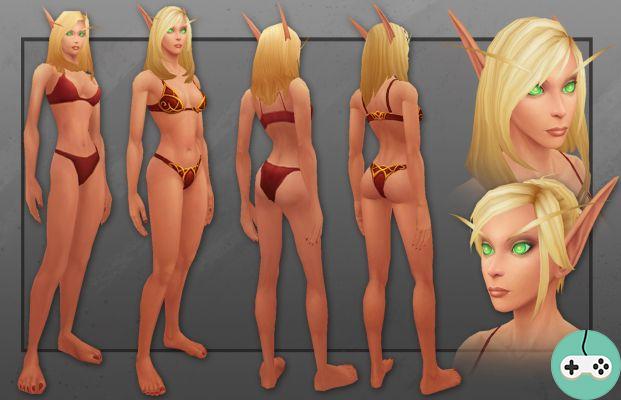 We all expect it, or almost, let's say at least if you play a blood elf: the new model of this race! Indeed, Blizzard suspects that playing with an old model in the middle of new ones can frustrate players, which is why they are working their best on the next model of the elves of the Horde, especially not neglecting the quality of their work.
The models below may not exactly represent the one you will encounter when they are released, but they should come very close.
Female model
Senior Artist Dusty Nolting is part of the team in charge of this model and speaks briefly about it. He indicates that the Horde includes a lot of quite brutal and savage looking races and that the Blood Elves bring a touch of grace to the faction. It is an element strongly taken into account in the realization of the female model. The curve of the nose and the fingertips would be what requires the most challenge.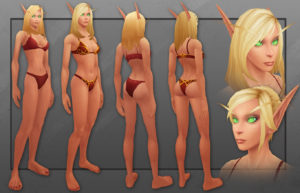 Male model
Senior Artist Joe Keller spoke about the male model. This one offers a certain character by his pose and his hair style, and this is what has been worked the most for this new model. Their anatomy, facial expressions, and hair are updated in a way that maintains the ironic look they possess while bringing them to the model level of other races.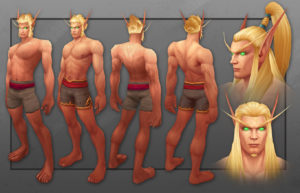 Playing a blood elf, I can't wait to update my character! What do you think ?