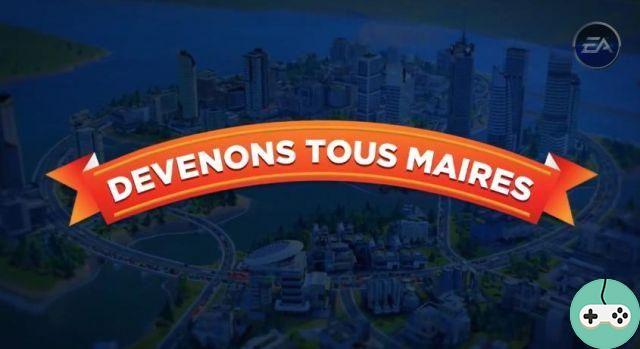 A new event has been launched around SimCity: let's all become mayor:
Every day until yesterday, a city was built and Internet users directly influenced to influence the city.
Welcome to All Becoming Mayors, a social experiment in which the whole world influences the fate of an entire city. Every day, for seven days, you will be able to vote on different management points in the city. From crime to pollution, including educating citizens, every choice will have a consequence. Vote and discover the results of your collective decisions in real time. It's free, and you will feel important.
26/02: disaster city
26/02: disaster city
27/02: casino town
27/02: casino town
28/02: green city
28/02: green city
01/03: city in the shape of a simoleon
01/03: city in the shape of a simoleon
02/03: burn some coal
02/03: burn some coal
03/03: city on the edge of the abyss
03/03: city on the edge of the abyss
04/03: 4 cities / 4 hours
04/03: 4 cities / 4 hours