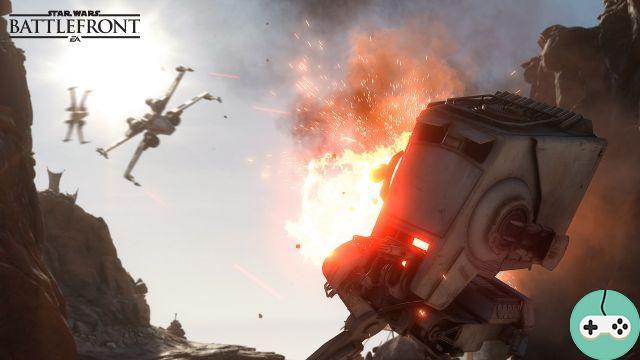 The official Star Wars Battlefront website today gives us a small update on the questions asked by the gaming community. Mathew Everett, therefore engaged in the game of answers. Here is the full translation.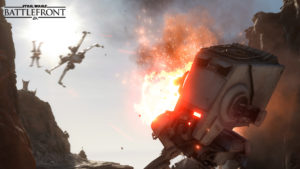 Hello and welcome ! We've spent the last few weeks reading and analyzing your comments, both on Facebook and Twitter, and we understood from the last community update that you wanted more straightforward answers. Rest assured, we plan to talk about a lot of things to come but also how you can get your hands on the title and play Star wars Battlefront.
We will soon unveil new multiplayer game modes illustrated by gameplay videos but also a new type of hero. Are you going to Gamescom? If so, you'll be among the first players to get your hands on the game and try out a whole new and unique game mode that Starfighter fans may love.
Our development team also read a lot of cheerful comments about the audio and music part of the game. So we chose to sit down with Ben Minto, Audio Director at DICE, to discuss all of this. What we have created out of this is little more than just a blog. We had the will and the desire to share with the community of fans certain audio clips like that of Endor but also many other titles that you will find of course in Star Wars Battlefront.
Here is a small list of the most relevant questions asked by the gaming community. Some of these questions had already been answered via social networks, but rest assured, we also bring you some new things.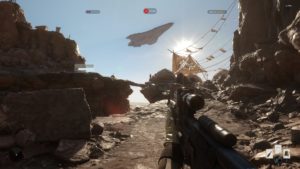 When and where can I play Star Wars Battlefront?
As you probably already know, a small number of players are fortunate enough to be able to participate in a small alpha phase. The goal being to test certain specific technical aspects, we preferred to limit the number of players to a minimum. However, you will have the opportunity to experience the title and play it if you go to certain events. Indeed, for those living far from home, we go to the EB Game Expo in Sidney in Australia, for example. Do you live in Southern California? Consider purchasing a ticket for the D23 Expo taking place in Anaheim. Finally, for our European fans, you can come and meet us at Gamescom in Cologne, where you will have the chance to experience for yourself our brand new multiplayer mode (and we will be there!).
How many Heroes / Villains will be available in Star Wars Battlefront?
So far, we've only revealed three Heroes / Villains: Luke Skywalker, Darth Vader, and Boba Fett. But know that we will still have a lot to say about future characters.
What will be the PC requirements to play?
During the Alpha phase, we really provided the strictly minimum specs for the game, but these are not the definitive specs. We will be better able to provide the actual configuration as we approach the final version of the title.
Will there be a split screen option for online multiplayer play?
We offer the ability to share the screen during co-op missions on Playstation 4 and Xbox One. This will only be used in two player mode.
In Walker Assault mode, we had the pleasure of discovering snowspeeders, Tie Fighters as well as X-wings. Will these vehicles be available in all modes, regardless of the map?
The set of vehicles available in Walker Assault mode will actually depend on the map. As it has already been said at E3, there will indeed be TIE Fighters, Snowspeeders and X-Wings. However on Endor, which you were able to discover through one of our trailers, you can only use AT-ATs.
Can an Imperial soldier or even a rebel be crushed by an AT-AT in Walker Assault mode?
A word of advice: avoid running under an AT-AT (it looks like yes!).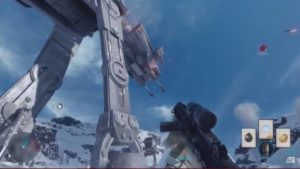 How many times will a Hero / Villain be able to benefit from bonuses during a match?
Our goal is to make sure that we bring you as balanced and enjoyable a game as possible when using these bonuses. At the moment, we are still working on it to define how many times these improvements can appear during a match.
Will Heroes / Villains be available in all multiplayer modes?
We make sure that the Heroes / Villains are perfectly integrated into the different maps and game modes so that the whole remains cohesive and balanced.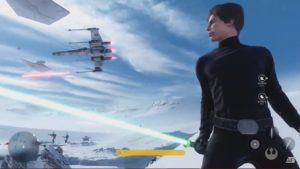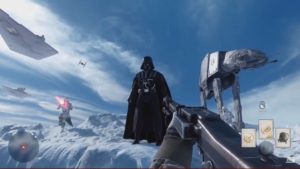 Could I play the different missions as the rebels and imperial forces?
Survival missions will only be available with Rebels. Classic and Heroic Battle Missions can be played with the Rebel faction or Imperial troops.
Can we embody different races?
We will bring fans the ability to play most of their favorite characters and races. As the game progresses, you will be able to unlock Twi'leks, Sullustans, Zabracks, Quarrens and more by fighting for the rebel faction.
Finally, I wanted to thank the fan community and interest you in these community updates regarding Star Wars Battlefront. If you have any questions, please do not hesitate to contact us on our Facebook and Twitter pages.
Thank you !
Mathew Everett
@Sledgehammer70
Some new information then, concerning what will certainly be one of the most anticipated games of this end of the year.