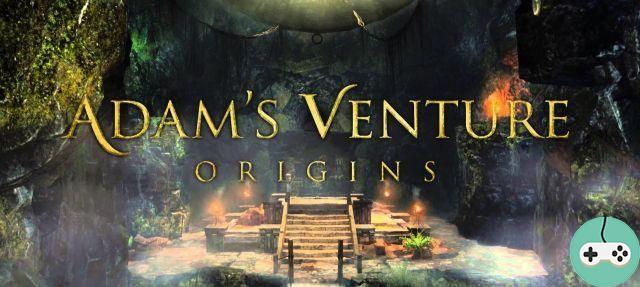 Adam's Venture : Origins is an adventure game where riddle and puzzle await you!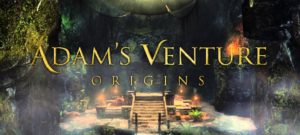 The Adam's Venture franchise, which started in 2009, is being developed by Vertigo Games, to which we owe games such as Perils of Man or World of Diving and published by SOEDESCO Publishing.
Adam's Venture: Origins is a remake and revamped compilation of the first three parts of the series, released in 2009, 2011 and 2012 respectively.
The history
The game places us in the shoes of a famous adventurer, Adam Venture in the years 1920-1930, accompanied by Evelyn, his father's assistant.
After many years of searching, Abraham (Adam's father) finally finds information about the legendary Garden of Eden as well as the lost treasure of famous King Solomon and Adam and Evelyn both go on an adventure to the four corners. of the world in order to discover all these secrets.
The scenario is a classic in terms of adventure game, but still leaves room for some twists even if the latter remains, unfortunately, without too many surprises. The main hero, throughout the adventure, punctuates most situations with humor, jokes and tries to attract the attention of his adventure companion.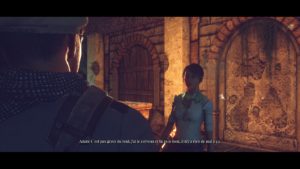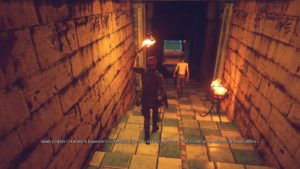 Unfortunately, the other characters are rather subdued and secondary.
The game
If you expect to kill bears with your bare hands or defend ruins against hordes of soldiers from secret organizations, you won't find what you are looking for here.
Adam's Venture is a game where the action phases are the solving of puzzles.
The puzzles are very diverse and varied, mixing mathematical puzzles, logic, puzzles or general knowledge. The whole adventure is punctuated, from start to finish, with puzzles.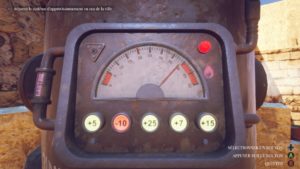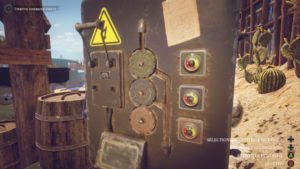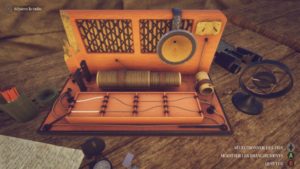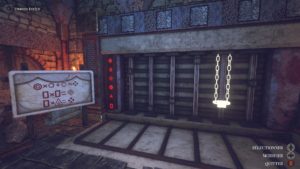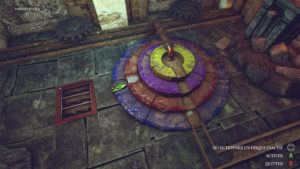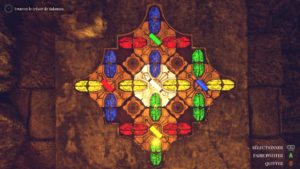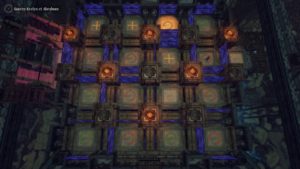 Calculated homework in order to drop the needle on the right number using only certain numbers, put a text back in order, play a score, match famous names with the right portraits, etc. are examples of the type of puzzle you will need to solve in Adam's Venture. In addition, no indication is available in the game, you are alone in front of the puzzles and no help or clue will be given to you to help you complete them.
The small problem is that the puzzles are, for the most part, fairly easy to complete and will only require a little logic, observation, patience, and sometimes, general knowledge. Most often, each level will be entitled to a specific type of puzzle. In addition, these will be present in several times, with increasing difficulty with each new puzzle.
Apart from the puzzles, the game is unfortunately not very open. In most cases, it will suffice to follow the one and only possible path leading the player from one enigma to another in order to open the passage and continue. However, Adam is equipped with a grappling hook and he will have, from time to time, small phases of platforms and escalations.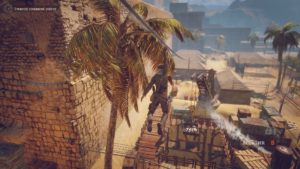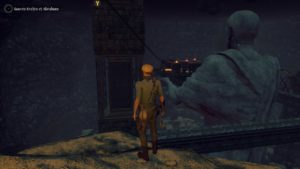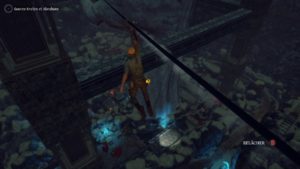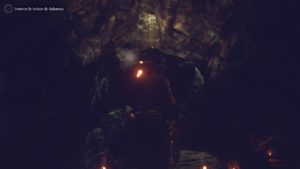 There are also some extremely short phases of infiltration. However, the phases of platforms, escalations and infiltrations are very rare and, unfortunately, very anecdotal.
The backstage
The game was developed under Unity 5 and is, for me, quite nice. We are entitled to some beautiful, but rare, panoramas both outdoors and indoors.
However, there are still some small problems. It is not uncommon to sometimes see a few unpleasant flashes on the screen and sometimes even disappearances of the decorations. The characters also have some problems, it often happens that the latter is blocked by a small pebble, that it has difficulty turning in confined areas or that it cannot climb due to collision problems. with the wall, which causes the character to be too far away and forces us to move away and then come back at a better angle so that the character can finally go up.
On the sound side, there is nothing very striking unfortunately. Some music is quite beautiful, but it happens a little too often that we find ourselves in areas where there is none, which takes away a little the immersion and the atmosphere. The voices, meanwhile, were well chosen and fit the characters well. The dubbing (in English only) is convincing although there are some lip sync issues.
Conclusion
For my part, the game won me over. Being fond of riddles and puzzles, I liked Adam's Venture, despite the fact that the latter are quite simple. Unfortunately, I found the game far too short. It will only take 5-6 hours to complete the adventure and it has no replayability, especially because it is very linear.
Very gripping puzzles.
The humor of the hero.
Very short.
Quite expensive for only 6 hrs.
You can get Adam's Venture Origin at Steam. You can also find it on Xbox One et PlayStation 4 !