While ArcheAge's alpha should be around the corner, the team has compiled a list of frequently asked questions, covering several sensitive topics like the business model and alpha / beta access. If you have any further questions, let the Trion team know on the forum!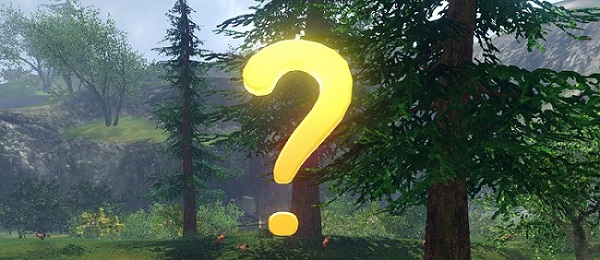 Miscellaneous and ArcheAge preparation
What is ArcheAge?
ArcheAge is an open world sandbox. On ArcheAge, you can: have your mount as an adventure companion to evolve through experience, perform instances, make crafts to have the best armor, build a small home or a large luxury mansion ( according to your means), navigate (alone or accompanied), trade in ports, carry out major acts of piracy, wage guild / faction turf wars. There is still more to discover in the game.
When can we play it?
We are all as excited as you are and we still have a few steps to take before we can bring the game to the general public. The alpha is about to start, then we'll go into closed beta and finally open beta with a launch slated for 2014. Beta registrations are here and to keep you up to date with the latest news. : forums, Twitter or Facebook.
What do you expect from the Alpha / Beta?
The Alpha's private test will allow us to validate gameplay and technology while building the first community of experts who can share their experiences with you. ArcheAge will have a series of beta events ahead of launch. These events will give you a chance to see the game and will also serve as a test for the integration of services with our ArcheAge servers.
How can I participate in the Alpha?
The best way to get into the Alpha is to positively participate in the ArcheAge community! You don't necessarily need to have a fan site or a Twitch channel to contribute. Dedicated people who post useful messages on the forums, or are willing to contribute their gaming expertise to our wiki, are important contributors to building a community. Alpha invitations will be distributed on our livestreams, forums and social media to ensure everyone has a chance.
You'll also need to make sure you're signed up for the beta and newsletter to get the latest information.
How can I get my Beta access?
We will make sure that there are multiple possibilities to get its beta access. If you are in the Alpha, you will automatically be included in all future betas. You can sign up for a chance to enter beta on the official website (archeage.trionworlds.com). We will also have contests on our forums, giveaways on our social networks and more! Don't want to wait for your beta access and leave it to chance? We will also be offering Founders Packs which will provide access to beta events and many other benefits.
Would a VIP subscription to the RIFT be possible?
We have had great feedback from our RIFT players on the VIP membership. It is very important to us that subscriber benefits are added. We adopt the very idea of ​​"No Tricks, No Traps" just like RIFT! For players who want to get a little more out of the game, or want to support Trion Worlds, the (Patron) subscription program will be available. A system similar to the way REX works in RIFT will surely be put in place. We will announce details in the coming weeks.
Regional modifications and locations
How does Trion Worlds control the development of ArcheAge for the West?
Trion Worlds is the publisher of ArcheAge in the West and we are interacting closely with XL Games, to ensure that we will be releasing a game that lives up to the open world sandbox promise announced by the South Korean developer. We are working with XL Games on the new features that will be added to ArcheAge in the East in order to adapt and integrate them in the best possible way in our regions. XL Games is listening to our comments. When an added feature does not seem to be appropriate for our audience, we contact XL Games to find an arrangement.
What does "localization" mean in ArcheAge?
Localization of ArcheAge involves more than just translating Korean into English, spanish and German! It is also about fine-tuning the content and ensuring that the cultural habits and dialect are suitable for a Western audience. Some jokes that make sense in Korea don't translate the same to Western audiences, we need to adapt that humor. One of the challenges of localization from Korean is in the structure of the language which is very different from others. The game is localized in English, then in spanish and German. It makes the whole translation process longer, but the result is there!
What kinds of items will be on sale in the store?
We are working with XL Games to understand the impact of the different items that are in the Korean store to ensure that the content meets our "No Tricks, No Traps" commitment, which is our vision of free-to-play. When the game launches, there will be no Quick Learning Items in the store, as can be seen in other free-to-play games. It is important that the items sold in the store are not essential to enjoy the game.
Will Trion Worlds include all 1.0 patches from the Korean version of ArcheAge?
We are watching the changes in other regions and we are working with XLGames to make sure that the changes are in the direction of the game. During our recent trip to Korea, we had the chance to speak with the heads of XL Games as well as the designers of the game and to talk about the recent changes. As it turns out, some of these changes were made specifically for the South Korean market.
Can you answer questions about other versions of ArcheAge?
Each publisher manages its own ArcheAge service in its territory according to its needs. It is not appropriate to comment on the actions of other editors. We can only look at what other editors are doing and how their communities react which then allows us to better understand the impact of their changes. We also understand that different communities have specific needs and preferences. We continue to work with XL Games hand in hand to bring you the best version of ArcheAge possible.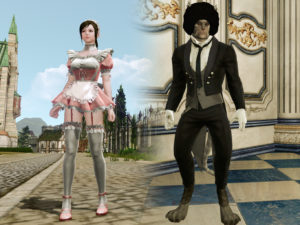 gameplay
How does Trion Worlds view the housing and farm game design?
The open world system in ArcheAge is a definite sandbox feature and we are very happy to have it in play. As housing is not instantiated, there needs to be a balance between properties and owners. ArcheAge will be offered on a free-to-play basis and as such there will be a wide variety of players who will be in direct competition to claim their plots of land.
As a precaution, and to avoid the creation of multiple free accounts claiming these precious lands, owners will be required to have a VIP account. Free players are encouraged to participate in in-game crafting and farming on unprotected land. They can also use farms and / or friends' houses which will give them access to their dwellings. Remember that not all housing areas are marked so that there is room for exploration to find the best places for your farm and your home!
What are the restrictions on classes / equipment?
There is no limit to how you mix and arrange the different schools; you can choose your schools by taste or by optimization. At level ten, you will be able to select three different schools from a list of ten possible. If you want to be an assassin wizard / healer warrior / stealth mage free to you. You can build your class in your image!
Along with class shuffling, you can also shuffle pieces of equipment. Nothing prevents a mage from wearing plate armor, or a Tank from wearing cloth! There are different stats for Cloth, Leather, and Plate armor. Each type of armor has different set bonuses so choose the armor that best suits your playstyle.
How does Trion Worlds plan to handle bots in ArcheAge?
We plan to treat them the same way we treat them in our other games. We have built an arsenal of tools to manage bots. Our platform sets up analytics, alerts and customer support processes to provide an environment with the fewest bots possible. As the game is integrated into our Glyph platform, ArcheAge will benefit from all this arsenal put in place to fight bots, both on RIFT and on Defiance.
For example, when these processes were implemented in RIFT, over 50.000 bot accounts were banned in the first wave. As a result, the bots declined rapidly. We have since deleted hundreds of thousands of bot accounts and continue to monitor relentlessly.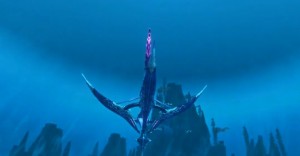 Next steps
I am excited to play ArcheAge! What should I do?
That's great, so are we! If you haven't already, sign up for the beta and newsletter to be kept up to date with the latest information. Join us on the official forum and don't forget to introduce yourself to the ArcheAge community!