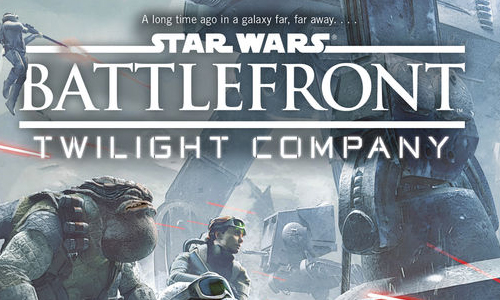 What if the new Battlefront is more than a game?
Like Shadows of Empire in its day, or more recently The Power of the Force and The Old Republic, the DICE game will not be released on its own and will have several variations on other media.
Indeed, the game will be entitled to a novel this November 3, Battlefront: Twilight Company. The book, written by Alexander Freed, will be published by Del Rey. We owe (among others) to Alexander Freed the stories of the comics The Old Republic: The Lost Suns and Blood of the Empire. He also contributed to the Agent's class history in The Old Republic game.
The story of this book (around $ 20 for pre-order), will take place 18 months after the Battle of Yavin (that's right between Episode IV and V) and will center on a squad of soldiers fighting in the trenches of Yavin. 'a galactic war between Empire and Rebellion. I let you discover the icy blanket: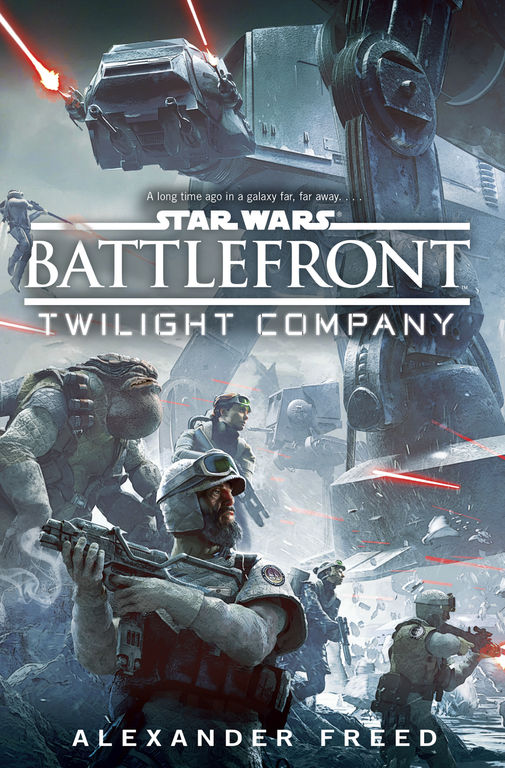 For those who are interested, here is a translation of the synopsis:
Synopsis Battlefront : Twilight Company
Among the stars and across the vast expanses of space, the Galactic Civil War rages on. Across the multi-world battlefields of the Middle Rim, legions of ruthless stormtroopers - determined to crush resistance to the Empire wherever it emerges - engage in close and brutal combat against an armada of freedom fighters. In the streets and alleys of ravaged cities, the forces of the Rebel Alliance at the front bring the fight to the enemy, pushing further into Imperial territory, facing the bloody reality of war on the ground.
Leading the Charge: The soldiers, male and female, human and non-human, of the XNUMXst Mobile Infantry, better known as The Twilight Company. Hardened, war-weary, and fiercely loyal to one another, the members of this renegade group stubbornly survive where others perish, and challenge is their most powerful weapon against deadly odds. When the order comes for the rebels to arise against an enemy superior in numbers and weapons, the Twilights are reluctant to comply. Then, an unexpected ally changed the game, and gave the Alliance's fiercest warriors a chance to turn retreat into rebirth.
Order or not, alone and unarmed but undefeated, the Twilight Company reloads, removes the safety catch, and prepares to perform their most daring maneuver - trading the filthy battles of the trenches for a decisive assault on the ultimate target: the very heart of the Imperial military machine.
The squad even has the right to its own logo!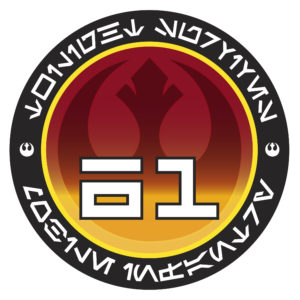 In addition, another product derived from Star Wars Battlefront has just been announced. This is a Turtle Beach gaming headset, in the colors of the Sandtroopers.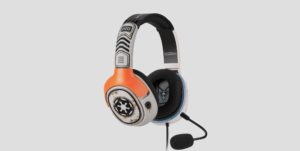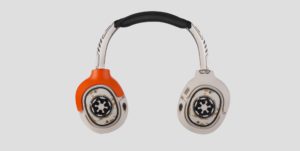 This helmet will be yours for a hundred euros and will be sent from November 2, the day of its official release. It is compatible on PS4, Xbox Obe, PC and mobiles.