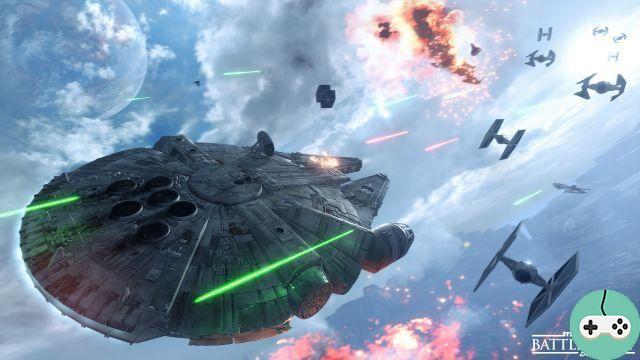 During Gamescom, answers were given to questions that Internet users were able to ask on Twitter.
What's the most awesome thing we can hope to see in the game?
The game gives you the best and most authentic Star Wars battles ever seen in a video game.
Will we be able to see the Imperial offensive behind the AT-TTs in Walker Assault mode? Will the bad boys have a chance?
Oh yes and they will crush the rebellion!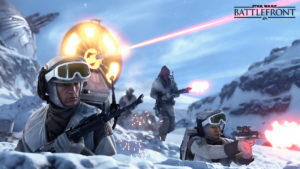 Will there be more than four ships (X-wings, TIE fighter, TIE Interceptor and A-wing)?
Yes there will also be heroes' ships such as the Millennium Falcon or Slave 1.
What is the official UK launch date? And what are the plans for future DLCs and game modes?
In the UK, the launch will be on November 20. The Batlle of Jakku DLC will be available for free in December.
How long does each multiplayer game last?
The time will be different between each game mode. There will be long games as well as short games, it all depends on the mode.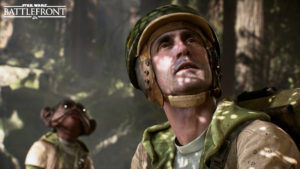 Is there a Mac version? And when will the pre-order for the Xbox One version be ready?
There is no planned Mac version. Microsoft will open pre-order for Xbox One closer to the game's official release.
How many players at most will there be per game? Will there be 40v40?
Figther Squadron mode will accommodate 10 players against 10 players, plus 10 AI-controlled ships for a total of 40 players.
Are there different kinds of character customization in multiplayer / a level system to unlock customizations?
Yes the game will have a lot of customizations and items to unlock.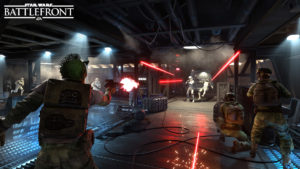 Will there be a single player mode or are we supposed to play multiplayer all the time?
The single player mode will be called "Mission" where you can play solo or in cooperation with a friend.
I've heard a lot about the lack of space battles, what's your opinion?
I recommend you to try the Fighter Squadron mode.
Is it possible to choose the look of our in-game character?
You have the possibility to customize your character with several appearance traits from the Star Wars universe.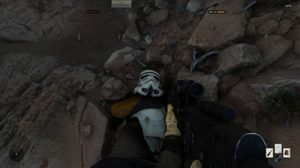 I know the rules for collecting ammunition do not apply to laser but will it be possible to collect ammunition from rocket launchers?
You're right, but there will be more projectiles than lasers!
Will Battlefront have its own Battlelog?
Battlelog is a great service for Battlefield. Star wars Battlefront will use its in-game menu.
Will we be able to use AI only during battles? For people with limited connection?
The missions offer a lot of battles against the AI.
In Figther Squadron mode, will the Imperial Shuttle be controllable or does it have a predefined path?
Transport is an AI that follows a very specific route but is easy to follow, you just need to watch your back.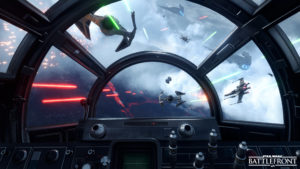 What have EA and DICE prepared for the game's official release day? Understand will they work on the servers and the minimum possible bugs?
We have planned everything to make the launch of the game comfortable for everyone!
Will Battlefront have the same graphics engine as Battlefield?
It was developed with the same game engine, Frostbite.
Are there more primary weapons than the four we've seen previously?
Yes there will be a lot more weapons to unlock in the game.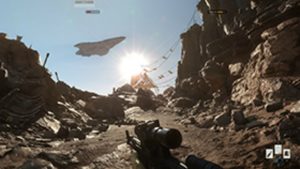 What do you think is the best thing about Star Wars Battlefront?
My preference is to be able to play with several possibilities, and to be able to do jet bike races with my friends!
Are there other heroes you haven't announced, can we expect more?
There are more heroes ... you will be left stunned!
Have any of your questions been answered?