EA and Dice unveil a new game mode on Star Wars Battlefront: The supremacy mode.
A new game mode that reminds us of Star Wars Battlefront 2 with command post capture. The main goal will be to capture control points scattered all over the map. Vehicles and heroes will therefore be on call. You will have 10 minutes to capture as many control points as possible (five in total).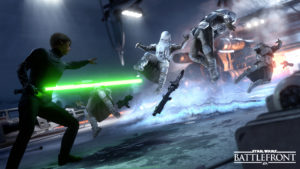 At the start of the game, each team will have two control points in its possession, the fifth will be located in the middle of the map and the 2 teams will have to face each other in an epic battle to recover it. The other control points will then need to be captured in a specific order, so players will have to defend their control points while trying to take those of the opposing team.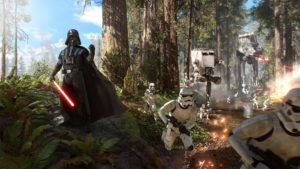 This new game mode will offer non-stop action whether on the ground or in the air with TIEs and X-wings! And as Senior Level Designer Dennis Brännvall said: "A character like Darth Vader is great for securing a checkpoint because he can take a lot of damage before being killed." "Luke Skywalker and Boba Fett are able to quickly switch offensive and defensive positions, giving you an advantage over your opponents." The heroes will therefore be essential to win.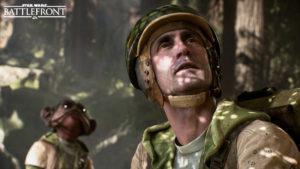 Will you succumb to Supremacy too?