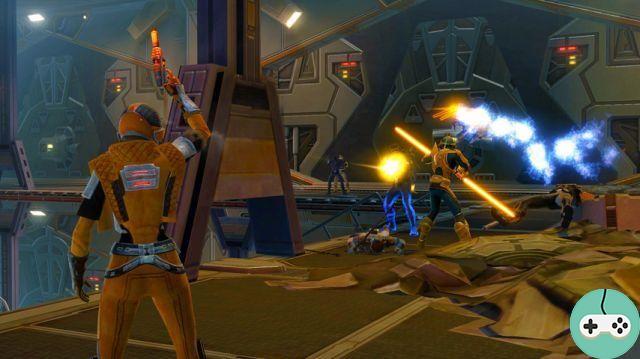 Small article to remind everyone of what had been announced in a sentence in the patch notes of update 3.1.2, and which will begin this Thursday.
Yes you read correctly in the title: a whole week where XP will flow freely in the veins of your characters will start on Thursday April 16, until Wednesday 22. This week is done on the occasion of the Star Wars Celebration convention , the official Star Wars convention, which will take place from 16 to 19 (Thursday to Sunday) in the city of Anaheim, California!
Remember that the convention will also host a Cantina Tour from the SWTOR team which will be broadcast live! This convention will undoubtedly also be the occasion of some announcements concerning our favorite universe ... maybe for episode VII, season 2 of Rebels, the future Battlefront and hopefully something about SWTOR! As a bonus, here is a small trailer of the convention!
If like me you won't be able to get there, then load up your blasters, check your saber crystal, stock up on XP boost, overhaul your Kuat Shipyard, motivate your troops for PvP assaults or space battles in GS ... Make them a speech worthy of Théoden du Rohan leading his men on the fields of Pelennor facing the hordes of orcs, haradrims, mumakils and orientals ...
Be prepared for double XP!
Start date : Thursday April 16, 2015 at 20 p.m.
End date : Wednesday April 22, 2015 at 9 a.m.
For me it will be a quest for class, CNK and GS during this week! And you ? With what activities do you plan to benefit from this Double XP?