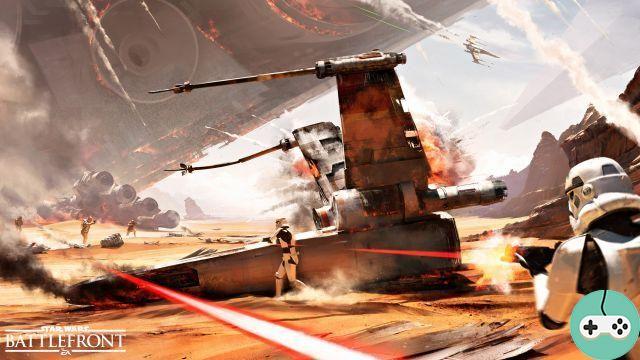 The Battle of Jakku DLC (for details on general content here), available for free for all December 8, and the 1st for players who have pre-ordered the game, will offer a new multiplayer game mode: Rotating plate !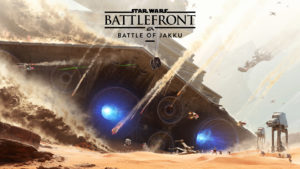 This game mode will have for context the defeat of the Empire following the Battle of Endor (end of episode 6 of Star Wars) and where the Rebel Alliance tries to put an end to him. This will take place on the planet Jakku and we can see in the background a huge battle with debris falling from the sky and even a star destroyer that will crash to the ground!
Regarding the game mode itself, the rebels will have to locate and take control of 3 points of the Empire in a limited time which will increase each time a base is captured. Each base to be captured will be more and more difficult.
There will be vehicles available: the rebels will have airspeeders to attack the Empire which will have TR-TTs to defend itself.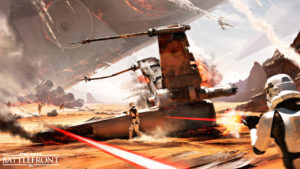 The parties promise a different course each time, the objectives of each faction are not fixed (not unique objectives to achieve each time as in Supremacy where you only have one base to attack and defend at a time). The rebels will be able to attack a base, and if it is caught before the end of its capture, they can go elsewhere to continue their research. In the same way for the Imperials, they will be able to defend a base or to abandon it to leave to defend another ground.
As you can see, this mode will reverse the rules by putting the Rebel Alliance as an attacker and promises original gameplay where strategy will be key!