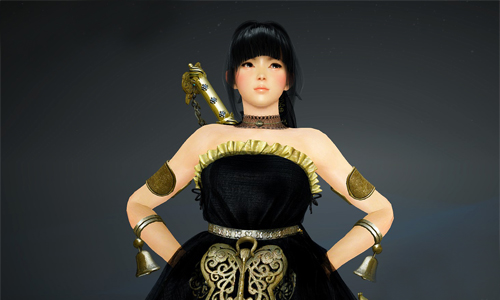 The Tamer as its name suggests has a fighting style revolving around the creature that accompanies them. However, the Tamer is also perfectly capable when it comes to coming directly to blows.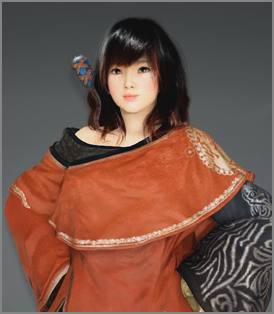 Philosophy

The Tamer is equipped with a short blade whose scabbard also allows her to call on her creature. In addition, his game goes quickly and is easily linked. Indeed, many of its skills are doubled or linked without too many restrictions. However, its defensive capabilities are limited so keep this in mind when your creature passes away.
Read more...
It's common to see here and there that this class is easily tamed (note the irony). However, it is good to know why:
The tamer has a creature that can be summoned at will from level 20. Also, by definition, part of the gameplay will be played, by default, automatically.
In addition, the skills of the Tamer can be combined easily, it is thus quite easy to link together (bad tongues will say "no matter how"). However with experience you will begin to really understand the principles and want to choose your sequences, and it is at this point that the richness of the Tamer combo game will be revealed.

Strengths and weaknesses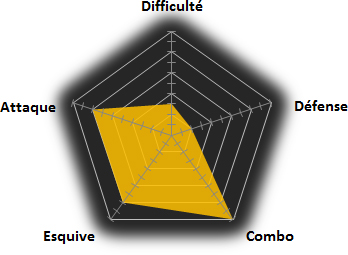 A class in Pet
Good attacks
It goes fast and it moves well
Easy to learn
A class in Pet (must be loved)
Weak defense
More comfortable in PvE than in PvP
Lots of combos to learn

Getting started
Rather than displaying yet another copy of the skill tree present in the game, and to be able to understand them more easily, the skills have been deliberately reorganized.
Basic Skills (left button)
As we have seen above, one of the reasons why the Tamer is easy to handle is the combinatorial aspect of many of her skills, starting with the sacrosanct left button.
So rather than listing the skills one by one, let's see how to use the 2 mouse buttons.
The "Heilang" Skills (right button)
Overall more powerful but also more expensive and highlighting the power of the Heilang, it will of course be necessary to alternate in order to recover your mana.
However, note that with the exception of the last one these skills are triggered once again with a simple indication of movement. There are obviously some secondary differences that we have not mentioned here so as not to overwhelm them unnecessarily.
Learn in less than 4 seconds how to launch them
Control and Zone Skills
Do not be confused by the column of passive skills on the right in the skill tree, they are basically only used to unlock the ability to place attacks you already have after another in order to "combo" them. (when otherwise it would not have been possible).
Your creature, the Heilang
Tamer means creature and besides the fact that your Heilang sometimes works in synergy with the above skills, there are also more traditional skills used to control it directly. Note that Heilang can be used as a mount but from level 49.
View Heilang Controls

Characteristics orientation
For a classic use of the Tamer, the characteristics to be favored are:
Critical Hit Chances
Attack Speed
It goes without saying that this constitutes an initial guide and is not intended to exhaustively represent the different ways of playing, in particular the more exotic ones. On the other hand, there are deliberately synthetic references specific to the class in question.
Thus were deliberately excluded the use of the character in mounts or its use in specialized roles like pure support or group PVP.
However, if upon reading it you find that you have missed information, or if the inspiration to write a more specific guide has come to you, do not hesitate to let us know.