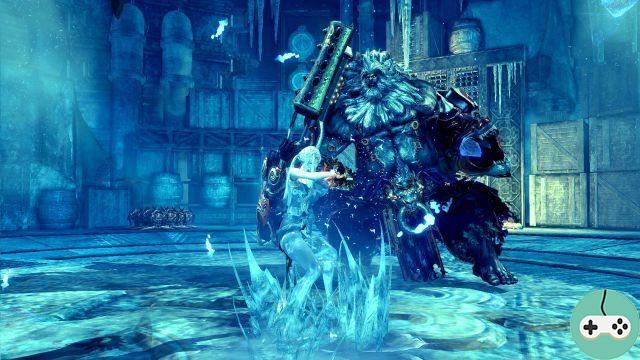 While the next update is scheduled for tomorrow, April 27, here is the patch notes revealing the full content that will be deployed with.
Sadly, with many waiting for it, it looks like the rest of the story won't be here. It will therefore be necessary to wait a little for the continuation of the adventures of the Little Scarab.
To console ourselves, we can at least assemble new characters with 15 more days of experience.
Spring Manna EXP Event
From April 27 to May 11, you can earn extra experience to get to level up faster, or just try out new characters and classes. The following bonuses are active during the event:
Defeated monsters / enemies NPCs grant 50% more EXP;
Daily quests grant 50% more XP;
Collecting and crafting earns double the guild points.
These bonuses are also cumulative with all other XP bonuses, including the one offered by the Premium membership. Make the most of all the experience that is offered to you!
General
The daily challenge is now available! Earn additional rewards for certain Daily Quests and even more rewards if you complete 4 or more!
A Daily Challenge tab has been added to the Dragon Cooperative, where you can collect Celestial Energy.
Reduced the number of Soulstones needed to craft items in Undine Plains, including Undine Processing Stones.
Additional options have been added to modify the quality of the effects of monsters and the environment.
Fixed an issue that prevented the emoticon / dance from working.
dungeons
Increased the number of Frozen Darts available at Avalanche Lair, Frostfang Lair, and Awakened Necropolis.
PvP
Hurricane Valley is now live! This is a 6v6 PvP mode, where teamwork and coordination are key to achieving your goal. This PvP mode does not level up gear.
Fixed unintentional use of certain items in the Duel Zone and during team matches.
The following items are now accessible via PvP currencies in the Duel Zone, during Team Matches, and in Hurricane Valley (additional requirements are required):

Hongmoon lozenge
Darkblood Port Hongmoon Skill Books (not tradable)
Hongmoon's Secret Technique Recovered - Volume 1
Hongmoon's Secret Technique Recovered - Volume 2
Elixir of the Icing Flame
Objects
You can now resist the Mark of Asura in the Palace of Wailing by equipping the following items:

Awakened Perjurer's Belt
Raging Perjurer's Belt
Awakened Skorpio Belt
Unchained Skorpio Belt

New items can now be stored in the wardrobe, including the following items that were already available:

First officer
Gentleman's bow tie
Rabbit tail

The following items can now be sent with Outfit Transfer Stamps:

Nighter
Gentleman's bow tie
First officer
Location
Corrected and updated English, spanish and German localization of a large amount of text, audio and video.
System
Fixed an issue that prevented some accounts from sending mail to other characters on the same account.
Fixed an issue that prevented external links from being launched from the Ads window (F1).