When you start a horror game, you tend to look at the features to see if it's genius or nanard. As long as we like both, we have fun every time. And guess what? For Roots of Insanity, I really had fun!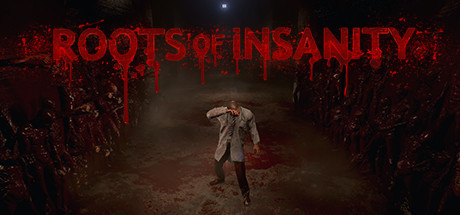 Graphics & Atmosphere
Without being exceptional, the game remains visually pleasant and offers sufficient rendering to immerse yourself. However, I have noticed a few small minor graphical bugs which, while not marring the experience, still need to be fixed. The animation of the characters and creatures is a little too rigid, it is okay if you do not focus too much on these kinds of details.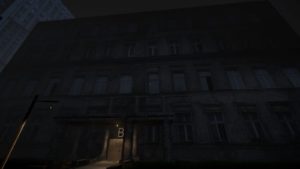 Building B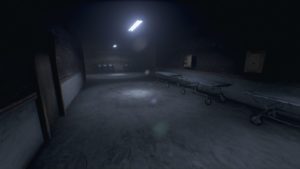 The same corridor ...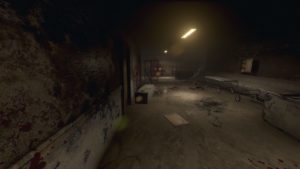 ... a few seconds later
The atmosphere is successful enough to give the players apprehension and startles. The sets are very gory even if there is regularly an impression of "déjà vu". The strong point comes from the fact that you never know if what you cross is real or not, which creates a strange feeling ... with moments of hesitation where you wonder if you are going realize that this is only a simple hallucination, or that we are really in the wrong. Moreover, the place obviously does not like you, so much it has fun filling up walls, knocking down others or even blocking doors to push you forward.
History
The story is pretty classic: a hospital, a dead mother, and strange creatures. The big plus of the scenario comes from the character's quest to find his father and understand what is happening in this place where, obviously, very unnatural things are happening. To appreciate the whole story, you have to find as many notes as possible. Otherwise, you risk missing out on a lot of important information and, at the same time, missing welcome explanations.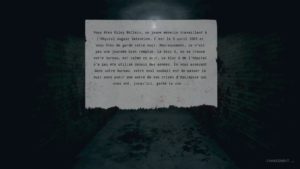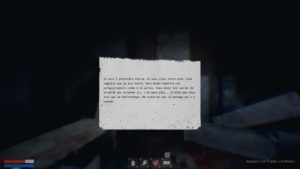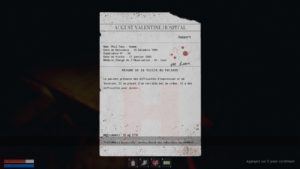 Without revealing the ending to you ... it is surprising and left me with a taste of "ha yeah ..."? And we can feel his character sink into madness after a certain point. Too bad the game does not end in three short hours if we move forward quietly without looking for everything, in a somewhat linear path although clutter.
gameplay
To get you started: you are clearly not a fighter. You know how to use the only three weapons you will find (a knife, an ax and a pistol) without skill ... and you will see that it is not so easy to make monster carpaccio when you are a doctor who has seizures. During dark passages, a camera will be held there to help you see clearly, provided you have enough battery.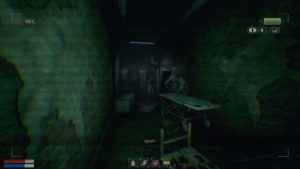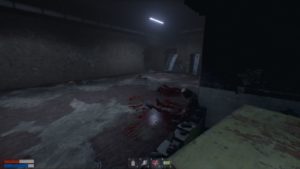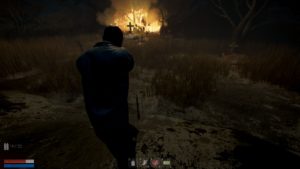 Your character can take their pills during their seizures, which will affect your present moment and your ability to react during certain appearances. To take your pills? A QTE not particularly simple.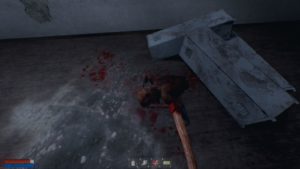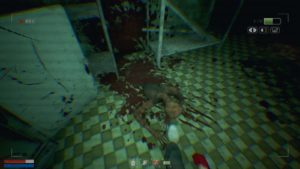 You can find different items that will help you (drugs, batteries, energy, health ...) via a random loot system. But you should be fine if you're a thrifty freak.
Summary
An addicting game, too short for my taste, with a fairly simple story and offering an end that we do not necessarily expect. The journey is quite interesting and offers a vision of his character that is different from the standards of the tall and handsome muscular guy ready to save the world.
For the price, I think it is interesting to try it out and, if you like the style, to start a second part again to have all the information on the current situation and understand the why and how.
The history
The end
The atmosphere
The common hero
The somewhat banal place
Lifetime
The fact that we don't know the hero anymore.