In an interview with the English site IGN, Stephan Frost (who is no longer presented) explained that the monthly subscription to an MMO was justified, but only if the game was very good and with regular content.
We decided to go on a monthly subscription as we are a AAA game. We are one of the MMOs with the most features available when it was released., and has been for the past 10 years.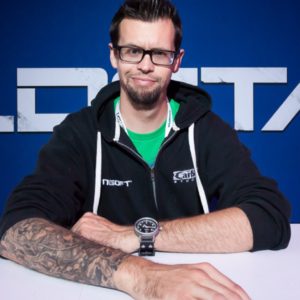 From there, Stephan Frost compares the subscription of an MMO with the American pay cable channels, which we could compare here with Canal + or OCS.
HBO for example is premium content, they have big series like Game of Thrones or True Detective. They don't charge extra for these shows, they've subscribed to their channel and people are happy to pay it because the content is good. If it wasn't good people wouldn't pay.
We look at WildStar the same way. We believe there is enough content for players and our plans for the game's release are straightforward: we're going to put in content like new areas, new PvP maps, new dungeons, new raids, months later. month. You are going to see something new coming every 28 days.
We might do an expansion at some point, but right now the only thing we're doing is trying to keep players in the game, and make them happy with new content. Of the different business models that you may have seen here and there, we are extremely honest: there is nothing hidden or inaccessible without payment. What you see, you will get it. There is nothing to stop you from having the fun and you can even pay for your fun with in-game currency. We think this is an honest system.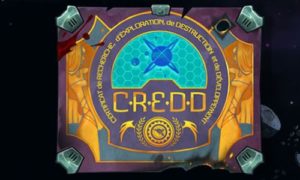 Frost then speaks of the CREDD system, which gives the possibility to those who play a lot to play without paying real money, by buying instead of the time of the game with the currency of the game. With the bonus, the hope that this model decreases the number of bots and the resale of gold. He also explains that players with less playing time will be able to spend real money to exchange CREDD for in-game gold and thus buy as much as the big players. In summary :
Frost thinks you pay for an MMO if it's good and has content added regularly, just like paying for a cable subscription.
Paying a subscription means avoiding fuzzy economic models, where you pay everywhere for content.
The big players will be able to buy themselves months of subscription with the money they make in-game.
Less present players will be able to resell CREDDs to obtain gold.
New content (new areas, new PvP maps, new dungeons, new raids) will arrive every month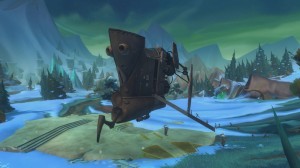 And you what do you think ?