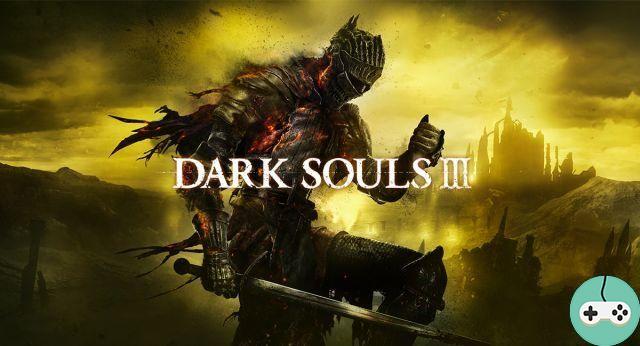 Before we talk about Dark Souls 3, let's talk a bit about the first installment which, for many players, offered a gaming experience comparable to what we had known younger. For my part, I compared it at the beginning, in terms of difficulty, to a Ghost'n Goblins. Although the latter is much more advanced in the art of "Die and Retry" than is Dark Souls ... the idea of ​​this difficulty of knowing that you are going to die in every corner of the dungeon is a bit scary, but so much funnier.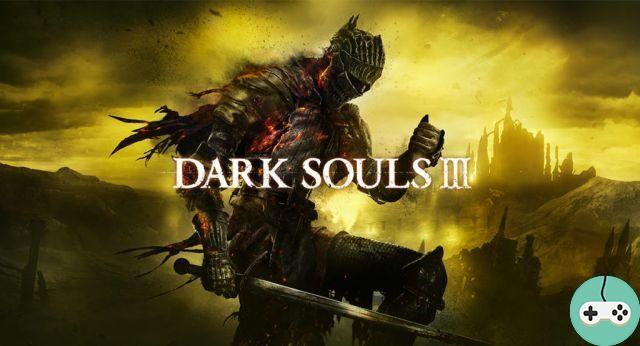 As for Dark Souls 3, I haven't finished the game yet, but I've already been able to see a large extent of it. In order to avoid spoilers of all kinds, I will only show pictures, and only talk about the story shortly after the start of the game.
Graphics
This game is beautiful. The dark and cold atmosphere of the game is perfectly there, the general rendering is very pleasant and the animations are not bad at all, we often find ourselves lost and tiny in places with magnificent and neat architecture. Only big downside, the game is really greedy ... not all configurations will be able to take advantage of the beauty of the game and keep the IPS correct.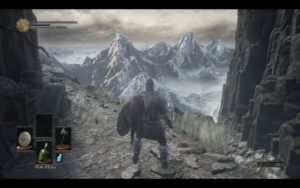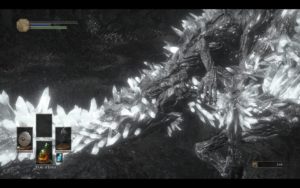 Soundtrack
Here again, we can say that this game largely fulfills its part of the contract. Like its predecessors, it offers us a grandiose audio rendering with really epic music and sound effects. The work done on this side to make the player's immersion even greater has been very successful.
History
The basic pitch: you must defeat the ash lords to save the kingdom, it's simple, clear and precise ... even if the story is much more complex. Compared to the other opus, the objectives are not always very very clear and we sometimes find ourselves wondering what to do because of a misunderstanding during a dialogue. As the story progresses, the Sanctuary of Lige-Feu, your main location, will be filled with NPCs of all kinds, provided you find them and unlock them. The story is gripping and makes you want to continue. Interestingly enough, it seems that learning magic provides an additional story arc ... something I haven't confirmed with my warrior and his loyal Uchigatana.
Difficulty
Surely because I remade the first Dark Souls recently, I realized that base creatures were no longer a problem for me and were getting pretty predictable. On the other hand, the bosses will quickly have to send you to the other world. The key is to find the right method to defeat them without too much damage. AI "invasions" are still just as violent when you don't expect them.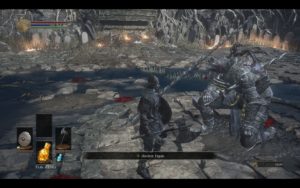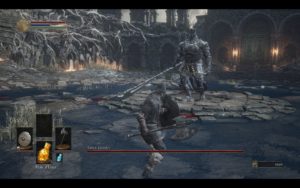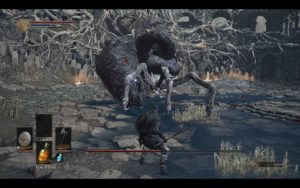 gameplay
First of all, I would like to point out that I tested this game with an Xbox 360 controller on my PC. Getting started is quick and efficient thanks to a tutorial area that puts us in front of situations that we will often encounter and indications on the controls which are always engraved as players would have indicated. The different classes respond perfectly well, provided the player decides to adapt: ​​a knight in armor will be heavier than a warrior, himself heavier than an assassin.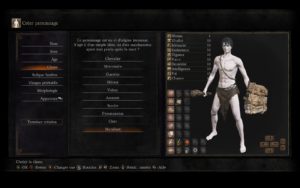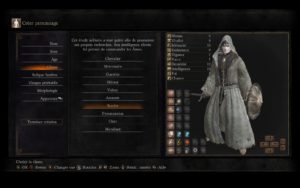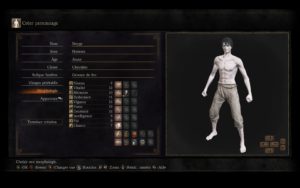 Even though you can block a lot of attacks, rolling will always be your best friend. The weapon system has also changed, offering abilities to certain weapons that can be a game-changer in battle, especially against another player.
Leveling up through soul sacrifice in order to strengthen your statistics allows you to balance yourself according to the weapons you find or your personal choices. Tip: Dexterity increases your casting speed up to a certain point.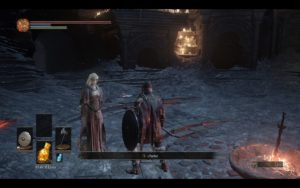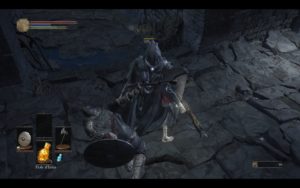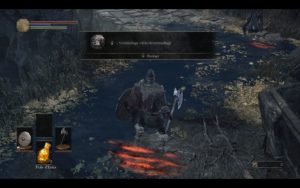 Multi
Here we have a title that can boast of having infuriated a large number of players. To invade or to be invaded ... it will happen to everyone as long as we want an additional challenge. The fights against other players often lead you to put the invaded player in a bad position which will sometimes give you a big advantage. In other cases, it may be that the player in question was simply in a corner waiting for someone to come invade him just for the joy of beating him. It is once again the law of the strongest, and the smartest!
Conclusion
As long as you like to persevere in a game after multiple deaths unexpectedly or just for lack of attention, this game is for you. The dark atmosphere is very successful, the soundtrack is excellent and the gameplay is well thought out. I wouldn't say the game is perfect though ... but it is among one of the best games I have played so far since the start of this year.
The game is available for sale on different platforms, I give you my two favorites:
Public chat Kinguin :
Kinguin
Or of course Steam :