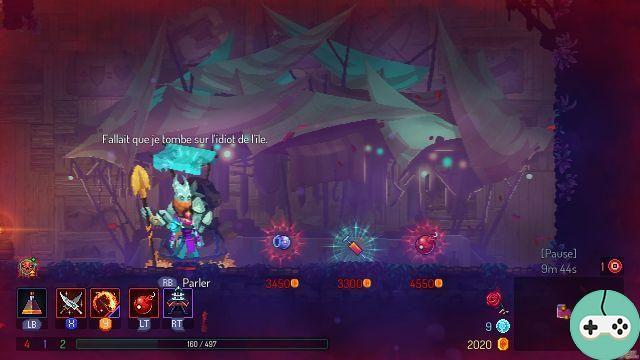 The art of rogue-like is no longer to be demonstrated given the multiplication of titles of the genre in a very short period of existence of this same genre, but mastering this art and offering a quality game in this area is more than delicate. both the balance, the difficulty, over the runs, the gameplay and the universe must be regulated like an atomic clock and evolving.
This is the reason why many rogue-like fail, that a few manage to stand out from the crowd and that the chosen few who stand out even more from them become like funeral drugs that we can no longer happen.
Today I am going to tell you about one of these - which obviously has the aforementioned elements - already released a long time ago on PC and consoles because for 6 months I have had the Game Pass on Xbox One , I do not get enough. For the two dunces at the back who do not even follow the titles of the articles, I obviously mean Dead Cells.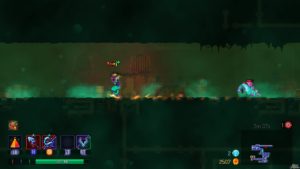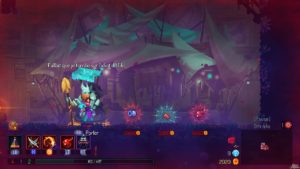 So what is Dead Cells? It is above all a platform action game a bit like Castlevania in 2D rogue-like version in which you play as a shapeless and slimy mass who turns out to be a prisoner in the prison of an island on which has spread a mysterious illness, hence your appearance despite the fact that you were beheaded before the start of the adventure.
Quickly, you will take possession of your body and explore various places on the island as gloomy as they are procedural.
These hostile environments will do you no favors and each run will be an opportunity to test your reflexes and your ability to adapt to the equipment that will be in your path. Because you see, a dagger doesn't handle the same as a spear or a whip. Types of weapons, there are more than ten and each type has more or less random statistics and characteristics depending on their genre and level and it is quite possible to manage to chain destructive combos with the two weapons that can be equipped at the same time, such as for example a pair of daggers which poison the enemies next to one of their comrade who succumbed to your blows to chain the survivors with your whip which in addition to ignoring the enemy shields makes bonus damage to poisoned enemies. This is just an example because there are many possibilities between the type of weapons with their inherent characteristic, the elemental system (fire, poison, ice, lightning, blood), plus random characteristics. In short, the game offers multiple ways to play. Personally, I like to combine ice magic that freezes and then immobilizes enemies with a fast weapon like double daggers or one handed sword. And if I get a ligament slice as an item of equipment, it's even better to do some damage without too much risk.
But it is still necessary to cross them during the runs, since everything is procedural and random.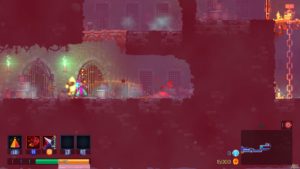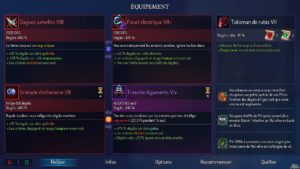 Thanks to this system of combos and weapons, all types of players will be able to express their talent in one way or another. But while they do contribute to it, it's not those gameplay elements that make the game devilishly perfect, but the gameplay in general. The character is handled with precision and speed that will require very good reflexes to manage rolls, dodge enemy attacks and attack during openings. Once this is mastered, which will not take a lot of time, the reactivity and dynamism of the character will be exemplary and the player will surprise himself advancing with speed and lightness despite the dangerousness of the enemies.
Not to mention that the game offers a wide enough content so that a run never looks like the others.
Add to all this a rather caustic humor, sometimes very meta and playing Dead Cells turns out to be a guilty pleasure filled with enemies, dynamism and fun for which the technical aspect is not left out since even if the style is old school and pixelated, this voluntary aspect is mastered and sublimated by animation and fluidity at the top.
The only thing that could put off sensitive people is the aspect and the rather creepy atmosphere of the game because, despite a relatively colorful visual, the game makes sure to constantly oppress you with its atmosphere, its difficulty. and his intransigence on player errors.
But other than that, it's completely cooked.
Xbox One (tested version)
PlayStation 4
PC (Steam)