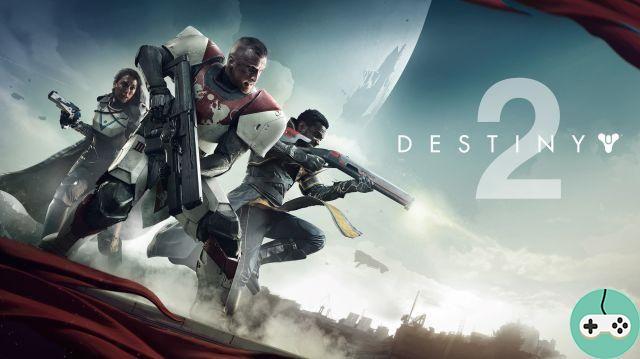 Do you have bugs in Destiny 2? Strange error codes? Here are all the potential solutions to help you get started in the game on launch day! I've organized the error codes from oldest to newest, but feel free to use search to find the right one!
In general, don't forget to update your drivers and make sure your Windows is up to date before launching Destiny 2 on PC. If it's all right on that end, close and relaunch the Destiny 2 client and the Blizzard app.
Then, if you are still having trouble, close the Blizzard client and application, then delete the CVARS.xml file accessible here:
UsersUSER_NAMEAppdataRoamingBungieDestinyPCprefs
The application will recreate a clean file the next time it is launched.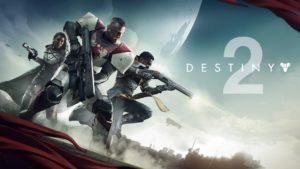 Cabbage error code (Cabbage!)
If you have a problem with your game, it's probably because you are using a Technicolor or Thompson modem. Here is the procedure to follow in this case, knowing that you may need to check your manual because some names may be different from one manufacturer to another:
Connect your console directly to the router via a wired or Wi-Fi connection.

Note: Attempting to connect to Destiny through a router connected to another router can lead to increased issues. Then try to connect to the router connected to your modem for best results.

From the router settings page, go to Home> Toolbox> Firewall.
Create a new level of firewall in your router's settings. You can call it "Destiny 2"
From the router settings page, go to Home> Toolbox> Game and application sharing and configure the following settings:

Enable UPnP.
Disable "Extended security".
If that doesn't work for you, please send full details to Bungie through their help forum. In particular, they would like to know your router model, with version number and manufacturer.
Beetle error code
This Beetle error appeared with the launch of the PC version and the arrival of server queues on October 24. This is a general network error, a disconnect, that is reported to Bungie the moment it occurs. Those who continue to receive the error should consult the Network Troubleshooting Guide.
Newt error code (Triton)
If you encounter the Newt error, retry the activity you wanted to accomplish and resume what you were doing when the error occurred. If you encounter the error again, quit Destiny 2 and relaunch. If you continue to experience the error, this is most likely due to internal testing by Bungie, we apologize. You can verify this by looking at their help site, help.bungie.net, or join them on Twitter: @BungieHelp.
Pineapple error code (Pineapple)
Pineapples are no longer so refreshing when reporting a general network error in Destiny 2. Bungie is currently working to resolve this issue. On the same principle as Beetle, the disconnection was signaled when it occurred. Those who continue to receive the error should consult the Network Troubleshooting Guide.
Rutabaga error code
Rutabaga is a little different and this time does not concern network problems but a problem of performance below thresholds. The troubleshooting steps are as follows:
Make sure no other apps are running in the background and relaunch Destiny 2.
Check that the PC operating system and GPU software are up to date.
Make sure your computer meets the minimum requirements
Trumpet error code (Trumpet)
Finally, if you have this Trumpet error, no need to trumpet, you can try to work around the problem by changing the Blizzard region in Battle.net. This problem is currently under investigation.
Are you having other concerns? Forums are here for you!