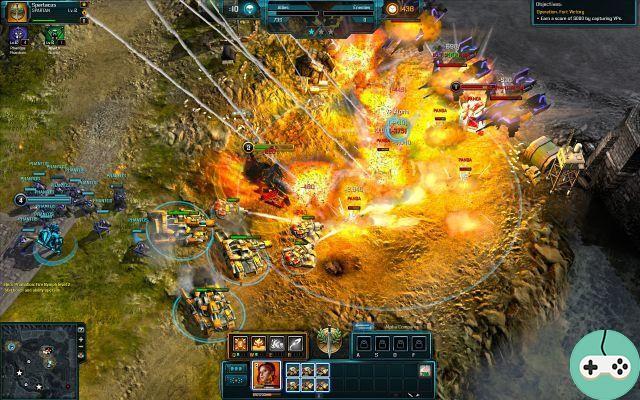 End of Nations Executive Producer Scot Lane spoke to Shaknews about the changes to the game. For him, the MMO component was poorly exploited and didn't sound right even though the game was on the right path to be. amusing.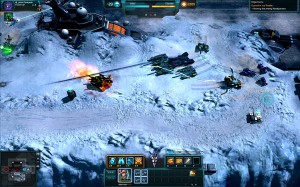 Trion therefore decided to make it an RTS MOBA:
We flicked, maybe pushed a little bit, in that direction and focused all the funniest fundamentals. We let the gameplay guide us naturally rather than making decisions and changing what was "good" to bring it up to MMO standards.
What was particularly wrong in this first version concerned the learning curve, too intimidating for new players. For him, End of Nations should have been a MOBA from the start, this redesign was the right decision to make. So they made some clean cuts, removing things that were wrong or not fun enough (like the meta game) and improving immersion for newcomers. However, the game will remain familiar to users of the first version who should appreciate the improvements made.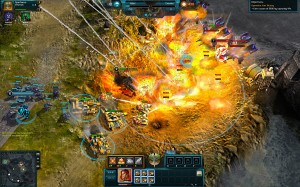 We therefore find the two original factions, the Liberation Front and the Shadow Revolution, and we advance in history after the disappearance of these two factions. Players can choose from one of the original four classes (Spartan, Patriot, Wraith, or Phantom) without being confined by Factions. Lane says the classes are more specialized now, offering different styles of play.
We have the same heroes, which we have improved. (...) Whereas units are really treated more like minions that you control.
Presented as an RTS MOBA, the first of the name, Lane indicates that in fact the game does not fit into any current category. The game sessions are 4v4 and there is no basic construction like in traditional RTS. We come back to the cards:
We offer a wide variety of playing styles with our cards, whereas a traditional MOBA is based on the 3 lane principle. That said, we are in the process of considering adding a three-row map to bolster our various game modes, if it passes our testing phase. The biggest difference between us and other MOBAs is that we offer a bit more micromanagement. You choose your company before battle (you can bring multiple companies to a fight) and you control your units. We also allow you to change heroes and companies mid-combat, and we have both ground and air units.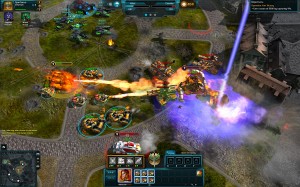 Even though there are a lot of MOBAs out there right now, Lane believes End of Nations will be in a niche that others won't be able to match.
Firstly, we offer more choice of battlegrounds by letting you not only control your minions (units) but also pre-select them so that you can choose your playstyle Second, our universe is not fantastic, which gives a completely different experience. Our combat sessions are shorter than our competitors. We are targeting 15-20 minute battles, to allow at least 2-3 lunchtime sessions. Third, players can control their fate and choose to swap their heroes and units mid-battle. They have the ability to actually turn the tide of battle in their favor if they start to be overwhelmed by an opponent's company. We're also getting into combat a lot faster, which is really good.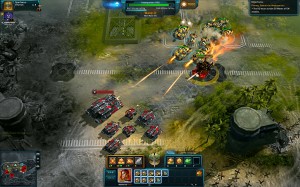 The game is free-to-play, but Lane says they're not going to take the dreaded pay-to-win option. The store will only be used to save time and buy cosmetic items.
As we are all players, this is extremely important to us.
Registrations for alpha and beta are open and besides, the first alpha emails are already gone! So don't hesitate.
Register for the alpha