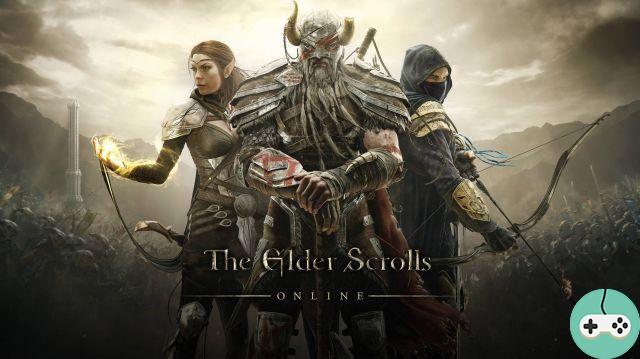 During the pre-E3 event organized by Zenimax, the Gamereactor site had the opportunity to chat with game director Matt Firor.
By attracting non-MMO players
It's more of a multiplayer Elder Scrolls game than an MMO. [You'll see] a limited, nice and clean user interface without a lot of bars. The combat system is very action-oriented. It's doable solo ... you can do the whole game solo. We wanted to attract Elder Scrolls players who were not familiar with online games and MMO modalities to attract them, have them play and have fun while introducing them to the multiplayer aspects.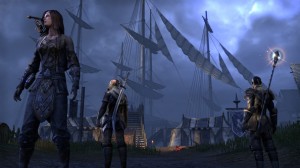 From your world to our world
You tell great stories. We have the main story of the game, which every Elder Scrolls game has: you start in prison and end up saving the world. This story is very solo oriented. You are the hero. NPCs speak directly to you.
We want to highlight that you are the hero, you have to make choices, because even if you are in a party and talk to an NPC who gives you a choice, that choice is yours. It is not your group that decides, there are no group decisions in this game.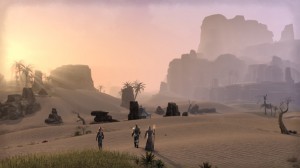 About social
We really want players to meet in the world, to make it a bit more organic, because meeting people through an interface isn't always that much fun (although we allow it). We have public dungeons, where you can run into other players - but it's not instantiated. The players are right there with you.
Dungeons are a bit harder than general content, about half the time, so you might find yourself in trouble. If this is the case and a player comes and helps you (or if you see a player who needs help) even though you are not grouped, the game treats you as if they were: experience and rewards are shared. You are encouraged to meet people, but you don't have to.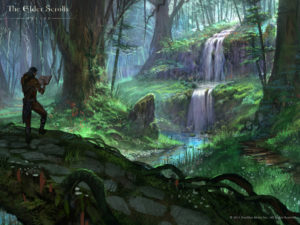 Customization of classes and Mr. Everyone
You start with a base model, but you can deviate a lot from it ... you can use any weapon, any armor. Which leads the majority of players to have a lot of different abilities. So when you group, you can choose what you want to do within that group.
On the construction of the game world
Some of the parts of our game world haven't been seen since 1994, in Elder Scrolls Arena, so that means we have to choose how to represent older things from the days of 16-bit color where everything was flat. So we have to make artistic adjustments.