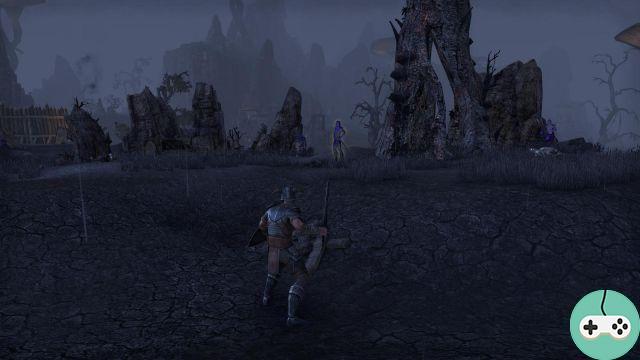 We had the opportunity to test TESO under exclusive press access allowing us to publish a preview of the beta up to level 15. The NDA remains in place, except for authorized sites.
The Dragon Knights are proud warriors, using their combat skills to protect their companions and take the blows for them. Let's discover together the first steps of a Dragon Knight in the adventure in Tamriel.
The first step is to choose your weapon, which happens early in the tutorial. I have decided for my part to turn to the classic sword-shield, but the choice is not limited. One can quite imagine a Dragon Knight armed with a hammer, or even a bow.
My sword in one hand and my shield in the other, so here I am to attack the prison that is holding me back, facing the enemies in the process. The opportunity to find out more about the controls: left click to attack, right click to parry, both to interrupt the enemy's action, or even knock him out. Long press on the left click and it's a charged attack that sweeps over the enemy.
A few enemies defeated later, I gain my first level, which gives me the right to first spend a point on three characteristics of my choice: Magic, Health or Stamina. I am turning to a tank role, I will start by putting a point in health to stay in the logic. Then comes the turn of the first skill that I will be able to choose.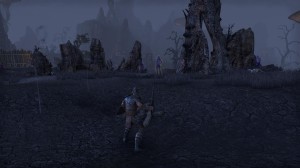 Skill tree
The skill tree consist of several tabs. At level 2, I currently have access to three Class skills. I also unlocked access to a Sword Shield skill.
Burning Grip: Allows me to grapple with an enemy to bring them back to me and deal damage
Spiky Armor: My body is covered in spiky spikes, increasing my armor and reflecting damage to my attackers
Stone Fist: Deals damage and knocks down enemies
Pierce: Deals damage, reduces armor, and taunts the target
At the moment, I prefer to do a little more damage, as the enemies are not too bad at the moment. I therefore choose Perforation.
To stick to my role as a tank, it is at level 2 that I choose to take a skill more related to, the Spiky Armor. On the one hand for its animation, which I find exceptional (spikes appear from my back and my arms), on the other hand, because it allows to reduce the damage that I suffer while returning it to the enemies who attack me .
I might as well choose the Determination skill from the Heavy Armor tree, which increases armor and spell resistance by 1% for each piece of heavy armor worn. But hey, I still prefer the super cool Spiky Armor animation?
I choose to take in third the Burning Grip, which will be very useful in case of combat against an enemy firing from a distance. Rather than wasting time running towards him, I might as well bring him directly to me.
Time flies, and here I am already level 4, with 5 skill points in all, thanks to a celestial glow which adds one more point to me. So these are two more skills that I can unlock to perfect my mastery of combat. I decided to turn again to the side of the Sword-shield talents, with in particular the skill Low blow, which in addition to inflicting damage, slows the target and reduces the damage of its weapons. And on top of that, since I have an unfortunate tendency to consume a lot of stamina, I unlock the Fortress passive talent, which reduces the cost of Block by 15% and Sword Shield skills by 5%.
I find the Burning Grip - Puncture - Low Blow combo quite interesting, it allows, in just three hits, to inflict damage and in addition to control the fight by negative effects on the enemy.
a
When I reach level 4 of a skill, I have the possibility to make it evolve, in other words to choose between two evolutions with different effects. I'm going to evolve the first skill on my spell bar, Burning Grip.
I have the choice between two effects:
the chain increases the power of my next attack
the competence has a greater scope
I choose the first solution, which seems pretty good to increase my damage. Once chosen, the basic skill therefore changes its name to that of Energizing Chains. And on top of that, the animation is a bit retouched, the channel I'm throwing is now no longer gray, but golden.
Conclusion
The Dragon Knight class will be perfect for those who want to play more of a tank or support role in a group. Its defense and enemy control capabilities make it an effective bulwark to protect its allies.