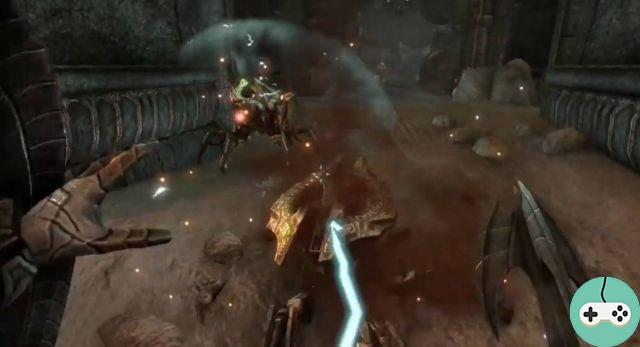 It's only a week away from E3 and Zenimax Online has announced that they will be there to present the latest version of The Elder Scrolls Online. As it is not always easy to get along in the hubbub of the crowd, the studio recently invited the press to test the E3 demo before the event. We were unfortunately not invited but we have summarized the interesting information in recent articles.
On this occasion, we had the opportunity to see images with a first person view, in great demand since its inception. This is clearly something that can make the most reluctant feel at home, just like in any Elder Scrolls.
This is a matter of taste and is clearly useful in a single player game where the entities encountered are all controlled by the computer. This makes it easy for the developer to ensure that all things are happening in front of the player, making this view more user-friendly.
On the other hand, it is quite another thing in an MMO where the field of view is important for the performance. We can work out with the NPCs, but how do you force the players to attack from the front? No doubt that, on the contrary, some players will be very happy to take advantage of this handicap and attack from behind! And there is no denying it, the third person view allows you to see a lot more things, which may be necessary especially in PvP.
A priori, we will be able to alternate between the views. I imagine it won't be a problem to use a bow or spell in first person view. Archers and mages should be able to juggle the two views. It's a different story for the melee classes who will often have to settle for the third person view if they want to understand what is going on.
So let's hope that Zenimax does what is necessary so that the two displays are efficient and competitive and not a constraint or even an element to be mastered for new players, potentially blocking for a good grip.
What do you think ? Are you going to play in the first or third person?