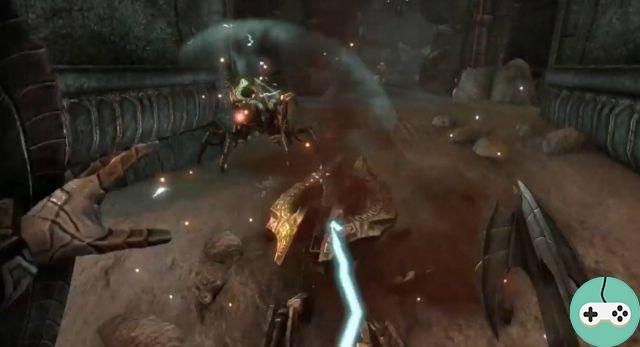 Maria Aliprando had the opportunity to chat with Gamereactor about first person gaming and monster tactics. Summary !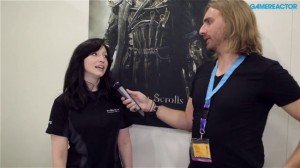 The other episodes of the saga The Elder Scrolls allowed you to play in first person without worry as the enemies were most of the time in front of us. We could then retreat and continue to fight. It's a fact, we see the world around us much better in the game in third person, which makes it a very suitable mode especially in PvP (where enemies rarely come very quietly in front).
The Elder Scrolls Online has a multiplayer dimension and this therefore significantly complicates things with a lack of rear visibility. Maria Aliprando, a specialist in monster combat, explains that the game will be much more visceral, present and exciting in the first person despite this lack of rear view. However, this game mode, which was not originally planned, has been constantly improving since its development and a possible improvement will perhaps emerge.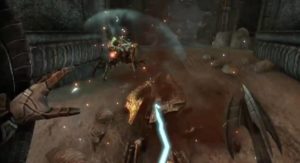 Maria then gave some information about the monster fighting techniques that we can find in-game.
During public and press testing, players can only play in Bleak Rock, which is the starting area of ​​the Ebonheart Pact ... There is a bat named Deathclaw Everyone who has the player kill rate. the highest in the area. He kills the players on the left, on the right ... Death is in his name so we suspected it! There are also bears here and there but all that is nothing compared to the monsters that come a little later in the game. You can meet some in groups of 8 or 10 and you will see when they start to throw at each other. calls to work out combat tactics together, when they seek healing from their allies. You will also see necromancers sacrificing themselves in order to summon an undead giant. At the start of the game we want you to learn the basic mechanics but gradually we will be introducing more and more combat and tactical mechanics.
So PvE will prove to be as tactical as high-level PvP? Personally, I think it will be difficult for a person playing in first person to compete with someone playing in third person. This last mode is much more responsive, we see more things and our actions are more precise and effective. From my point of view, the first-person game mode could therefore be reserved for times when we want to fully experience the atmosphere of The Elder Scrolls and not to achieve elaborate tactics.
And you, which game mode will you use? - More info about 1st / 3rd person modes.