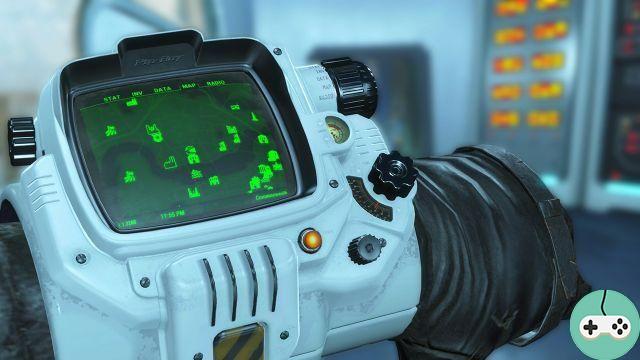 It is known for RPGs made in Bethesda (The Elder Scrolls, Fallout), it is possible to add mods to the game! What is a mod? This is a player-created extension that will improve or add content. Fallout 4 will not be exempt from it and you can already mod the game. For that, we will use the utility Nexus Mod Manager!
Some prerequisites to be able to use it:
allow mods for your game:
Authorize mods for Fallout 4
To authorize mods for Fallout 4, you need to go to Documents / My Games / Fallout4.
Open the Fallout4Prefs.ini file with a text editor (Notepad or Notepad ++), go to the bottom of the file and make sure that under [Launcher] you have exactly bEnableFileSelection = 1.
Then open the Fallout4.ini file, still with the text editor, and make sure you have sResourceDataDirsFinal (under [Archive]) as such:
sResourceDataDirsFinal=STRINGS, TEXTURES, MUSIC, SOUND, INTERFACE, MESHES, PROGRAMS, MATERIALS, LODSETTINGS, VIS, MISC, SCRIPTS, SHADERSFX
create a Nexus Mods account
download Nexus Mod Manager
installer NMM
it will automatically detect your games, especially Fallout 4 (if not, you will have to tell it where the game is)
You will have in the game category on the site dozens of different mods to do anything and everything and that you can sort among several categories such as for example animations, environment, textures, objects, quests , etc. (list of categories here). Via the "Files" tab in the menu, you can choose otherwise what you want to view, including the most recent, the most downloaded, the best of the month, etc.
When you have found a mod that interests you, then you just have to go to its page and click on its "Files" tab (not in the menu, under the screenshots) and click on "Download with manager "by being connected to the site and having NMM launched. The utility will do the rest, you will see it in the list of mods on the software, and you just have to click on the big green "V" in the left sidebar and you can play Fallout 4 with the mod!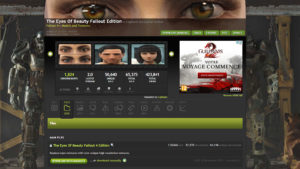 If you ever have mods from other sites, you will certainly have them in archive format, and you will just have to drag them directly into your software mod list and activate it with the green "V"! Other mods have totally different installation modes, as a rule it will be indicated in their description how to do it.
And There you go ! It's very simple! Finally, here is a small selection of cool mods: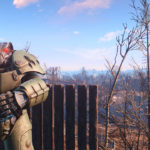 Improved graphics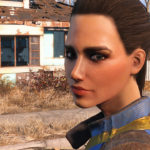 Backup with a beautiful character (file to put in My Games / Fallout4 / Saves)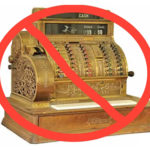 Suppression of body noise with each gain of experience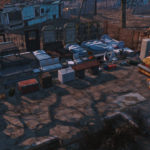 Adding objects to the workshop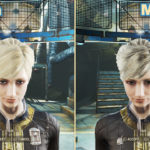 Improved hair textures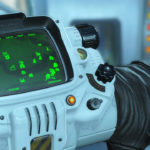 Pip-Boy of the Institute
Are you going to mod your game? If so, with which mods?