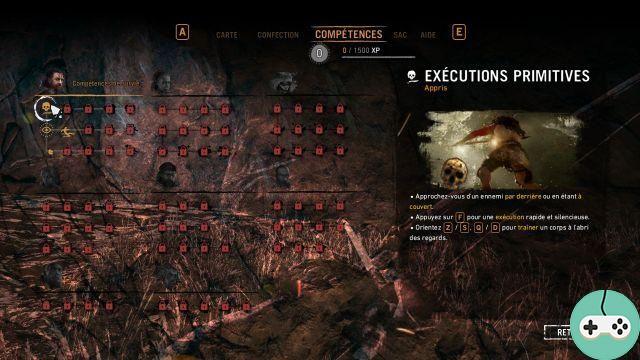 Skills in Far Cry Primal are traits that help you survive longer, fight more effectively, and have better control over animals. You will need skill points to purchase these abilities, but you will also need to unlock them. You will do this by bringing new people to your camp. This guide will show you all the skills in Far Cry Primal, what they give you and how much they cost.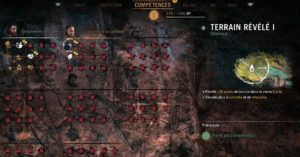 Survival skills
This skill tree is available from the start of the game. It contains skills that will increase your chances of survival: more health, better sneaking, running faster and improving your healing abilities.
Collection skills
This group of abilities is related to the presence of Sayla. As soon as she joins you, you can unlock them. The skills she will grant you will grant you the power to be more efficient at looting and give you more resources when you collect plants and animal skins.
Beast Master skills
These abilities will help you tame animals and improve their use. They will allow you to tame new species and increase their qualities. They will also be effective for the owl! But, you will only be able to access all of this after you meet Tensay.
Hunting skills
These skills are used to improve the use of your bow, craft more effective arrows, deal more damage to animals, and make the most of your hunter vision. Jayma is responsible for this talent pool.
Combat skills
Karoosh will allow you to unlock the skills of this tree. They will improve the way you handle weapons, teach you executions, as well as how to ride beasts and use weapons in difficult situations.
Craft skills
Crafting skills are related to Wogah. They grant you more bonuses while eating and will allow you to craft more tools and weapons with less materials.
Udam skills
The Udam skill tree is unlocked as soon as you take Dah to your village. Some of these will require you to build a cabin for it. They will improve your resistance to damage and allow you to survive a little longer in combat.
Izila skills
Izila's abilities will be unlocked as soon as you bring Roshani to your camp and build a house for her. These skills relate to fire: its use and protection against its effects.