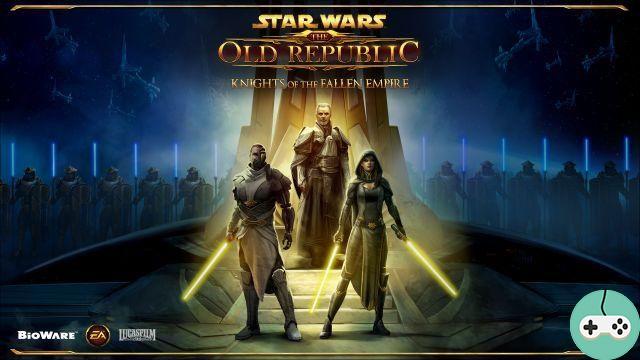 Update 4.0.1 is now live and now all subscribers can enjoy the story content that the expansion offers.
Quickly discover the last trailer:
And a few little words from producer Bruce Maclean:
Perfect
Bruce Maclean
source
Welcome to the launch of Knights of the Fallen Empire!
When we started developing Knights of the Fallen Empire, we wanted to highlight what made Star Wars ™: The Old Republic ™ such a great game: history. Not just to write a great story, but also to go back to the origins of BioWare storytelling. This is why in Knights of the Fallen Empire you will enjoy a deep and personal adventure, in which your choices matter. Ultimately, your choices will determine your fate and that of the galaxy. This story will put you at the center of an epic Star Wars adventure. For our team, its development was exactly that: a very personal epic adventure.
For us, it was very important that Knights of the Fallen Empire was like a love letter to you, our players. It is thanks to your passion and support during all these years that we have been able to make this incredible journey. This is why we offer the extension free of charge to all our subscribers. Stay with us, this is just the start. The story continues with new chapters every month, starting early next year, following the release of the new movie, Star Wars: The Force Awakens! These chapters will also be free for our subscribers.
It's an important year for Star Wars, and we're very proud to be a part of it. Our goal is to provide the best Star Wars RPG experience possible. And also to give players the chance to join their friends in an unparalleled adventure. If we achieve these goals, then we will have succeeded in our mission. We put all of our heart and soul, along with our love for Star Wars, into creating this expansion. We hope to see you in Knights of the Fallen Empire, and we know this is the story you've been waiting for, in a galaxy far, far away ...
May the force be with you.
Bruce Maclean
Senior Producer
Enjoy this new extension!