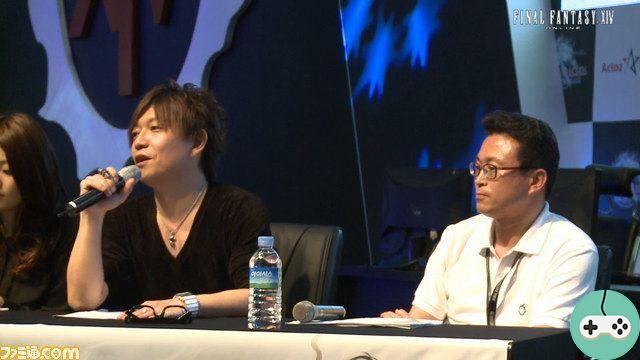 On the occasion of G-STAR, a large living room South Korea, producer director Naoki Yoshida held a Live Letter specially dedicated to the Korean version of ARR. The show was a success, the number of spectators was so important that not all were able to attend the show. It was therefore in a very enthusiastic atmosphere where the crowd chanted the name of Yoshida that this 90-minute LL took place.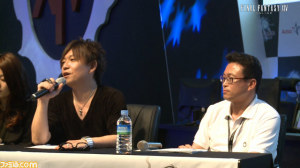 No release date has been communicated, except that it is planned for 2015 and that the game would be in 2.3 or 2.4. The publisher Actoz will take care of ARR. There are over 3.2 million words to translate. As it is the first time that an FF is exported (officially, unofficially some already play in Japanese / English, the series is known) it is necessary to find a translation for typically "FF" words like Chocobo or Moogle. Square Enix is ​​responsible for establishing a dictionary which will be given to Actoz. They are avid gamers, having already cut their teeth on the high-level content of ARR. Yoshida is therefore confident about the whereabouts.
Koreans will have their own server for legal and data location reasons. It is also to allow them to start from scratch. The IPs will not be filtered, so they will have the choice to go to any server apart from the one dedicated to Korea. However, it will not be possible to transfer a character from an international server to a Korean server in order not to ruin the economy.
Regarding updates, Korean players gobble up content much faster than others. Discussions are underway in this regard. That said, the Koreans did not wait for an official release of the game in their region to play it: they are already numerous to tread the lands of Eorzea by playing on the international servers.
Finally, on the special content side, some avenues are being studied. There is talk of incorporating a traditional Korean outfit, the hanbok, into the game, as well as seasonal events specific to the country.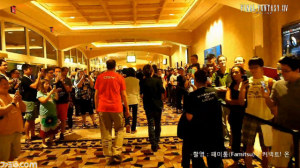 The question-and-answer session continues and we learn some interesting news: Yoshitaka amano will continue to work on ARR and has been asked to work on the expansion box artwork and logo. Yoshida reveals that Amano is going to make a very important illustration for the game's story. We won't have more details so as not to spoil the discovery.
We had already rubbed shoulders with Tonberry visiting The Vagabond's Palace, we will find them soon but we will have to wait for more details, this content is still in development. Yoshi adds that although the game has blown its first candle with flying colors, it does not yet see ARR as a success, but as a game to be developed further and further. Its priority is to deliver ever more content to players as quickly as possible.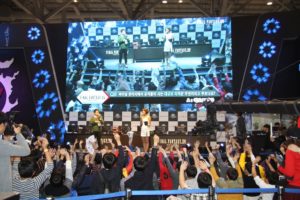 We move on to more personal questions addressed to the producer director.
We learn that Yoshi's favorite dungeon is still Sirius' Lighthouse, whose music and degree of difficulty he particularly appreciates. This is the charm of the developer profession: developing things that are interesting to them and being able to transmit them to the players. FFXIV is the perfect example. The team is happy to export ARR to Korea, this is the first time that a Japanese MMORPG will be officially released there. A great challenge for the Yoshi team.
On the leisure side, when the producer director has free time at least, he plays basketball, snowboarding and even skateboarding. He enjoys spending a day on the ski slopes and returning in the evening. His job is his passion, he does not count his hours at the office and loves playing his Dark Mage, exploring the Labyrinth of Bahamut.
We then talk a bit about Final Fantasy XI. The MMORPG will soon reach 15 years old and is part of the first generation like Lineage and EverQuest. Yoshi says it's a sublime MMO, inheriting FF-style storylines. Its ARR is more oriented towards high-level content. The two games are very different in terms of design and content.
(For my part, the high level of FFXI that I have known did not have to envy that of ARR. But it is indeed a question of generation here. What do you think?)
Will FFXIV have an end? The team would like to continue the adventure for a good ten years and more if possible. They see their game as an online FF theme park. Yoshida takes the opportunity to titillate us a little and blows that during the FanFest in Tokyo there is a chance that we will be told about a new job and a new breed. Patience...
Sources
Many thanks to my beloved Mab for translating the articles into Japanese. You can send her lots of kisses in the comments to thank her!