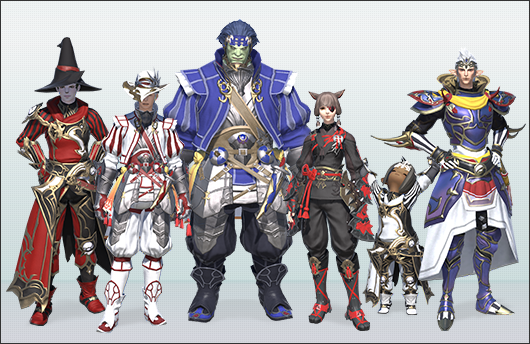 Today's feedback is mainly about team research.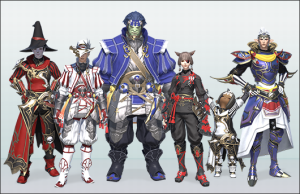 Elmoria translated us a feedback from Hiroshi Minagawa who explains to us what the notification system consists of. In fact, every 15 minutes, all players will be informed about the number of teams recruiting. This should help players use the tool and prompt them to open the window to possibly register. This notification can be hidden for players who do not wish to receive it.
A player proposed a more complete functionality: choose the content you want to play and receive a notification when groups are set up for the chosen content. But it takes too much resource work, especially in terms of memory for the Mission Tool server. They therefore prefer to implement small changes that are easier and faster to implement, while continuing to examine the options that exist to improve its operation.
source
Would it be possible to add a feature to select the type of content we want to play, and receive a notification when a game is created for that content? For example, if I want to fight Ifrit, I tick a box in the list, and when someone creates a team for Ifrit using the Team Finder, I will be notified.
The notification system that will be added for update 2.16 consists of an extremely simple message that indicates the number of teams recruiting every 15 minutes.
Indicating the number of new teams and sending it to all players keeps the server at a minimum.
* For the customer, it is possible to hide this notification so that it does not appear in the chat log.
This should be enough to tell the player to check the Squad Finder roster, rather than having to open the window to check if any teams are recruiting.
This feature would nevertheless be useful for the player and it would indeed be practical.
But as usual, the problem comes from the server overload.
In order to implement the requested functionality, I will give you an idea of ​​the processes that would need to be added below.
Increase the capacity of the Mission Tool servers to take into account the content in which players wish to participate and to be informed when they are available.
Add memory to the server.
Make it possible for each player from each World to register (roughly 5 players).
* The system implementation planned for Update 2.16 does not require this amount of memory.
Have the Team Finder server run the notification process at one of the following times:
When the notification list is updated in step 1 (with potentially 5 players being able to update whenever they want).
When a new team registers to recruit members.
To walk you through the notification process: all new signups to a notification list should be matched against all new recruiting teams, and the system should then determine who the notifications should be sent to, and for what content. This process would require sending notifications to each character individually.
Thus, compared to the functionality mentioned above for the 2.16 update, more memory would be required at the server level which would result in heavy overloads for the processing of the process and would require countermeasures to overcome these overloads (which could then require an increase in server capacities). It would take a long time to implement, and an increased workload to ensure the stability of the service.
It is for these reasons that we are going to implement smaller changes that can be made while keeping a minimum level of overload for the server, in order to gradually make the set more convenient to use. With respect to requests that may cause server overloads, we will continue to look at requests from each to see if we can somehow implement them as the game conditions progress. evolve.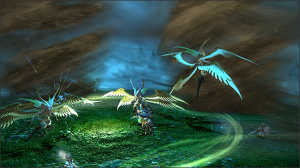 Different feedback has been translated by Reinheart, I deliver them to you in bulk:
seeing our breath as we walk through cold areas.
it should again be possible to sell to the Merchant Quarter Dimensional Blade Fragment and Dimensional Blade Arch
there is currently a bug preventing new threads from being created on the Companies forum. This bug is known and should be fixed quickly.
currently, the abandonment voting system can be used after 5 minutes pending. They plan to reduce this time to 15 minutes.
when playing the controller, adjusting the zoom automatically turns the character on. This will be fixed in 2.16.
it is possible to zoom out as much on PS3 as on PC. It is a priori the resolution that makes things appear differently.
2.15 improved the randomness feature of the mission tool: rather than always taking low-level dungeons, it selects others as well. The same goes for guild operations.
However some players thought that it did not seem to work for guild operations: the team specifies that the tool does not bug in any way, it is simply the players who select low level operations.
This concludes these feedback on team research!