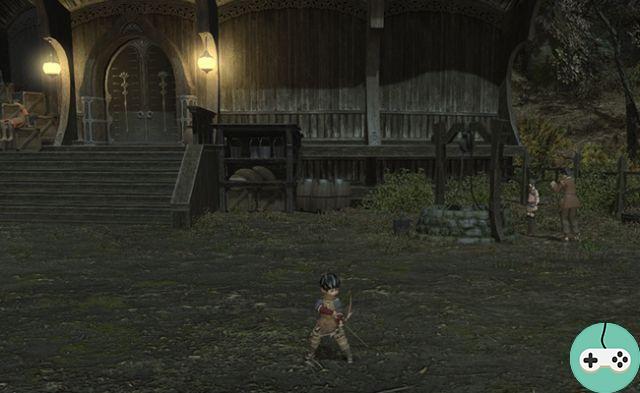 Masters in the art of ranged combat, archers know all possible shooting techniques. The Elezen Soldiers prefer the long bow while the Miquo'tes hunters will favor the short bow. A good archer is distinguished by his ability to position himself correctly in combat and mastery of different types of bow. The best of them will be able to unleash a shower of devastating arrows.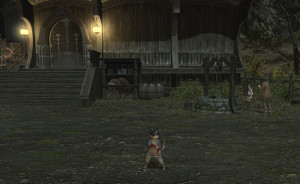 L'Archer Kagert Kamui
Informations
Archer is a ranged damage class.
The Archers Guild is located at Gridania.
The archer allows Bard to be unlocked later.
capacity
Nv.1: Powerful archery
Lv. 2: Straight shot
Lv. 4: Furious Shot
Nv.6: Poisonous bite
Lv.8: Completion
Lv. 10: Shadow Shackle
Lv. 12: Bleeding
Lv. 15: Repelling Shot
Lv. 18: Lightning Bolt
Lv. 22: Quick Song
Lv. 26: Falcon's Eye
Lv. 30: Bite of the Wind
Lv. 34: Silent Strike
Lv. 38: Flurry of Blows
Lv. 42: Traumatic Arrow
Lv. 46: Flaming Arrow
Lv.50: Merciless Blast
Lv.8: Improved Mighty Archery
Lv.14: Improved Dexterity
Lv16: Improved Dexterity II
Lv.20: Damage of actions increased
Lv. 24: Improved Venom Bite
Lv. 28: Improved Furious Shot
Lv32: Improved Dexterity III
Lv. 36: Improved Lightning Bolt
Lv.40: Damage of actions increased II
Lv. 44: Improved Flurry of Blows
Lv. 48: River of Blood
Arcanist Lv. 5: Medicine
Arcaniste Nv. 12: Virus
Arcanist Lv. 34: Guardrail
Gladiator Lv4: Savage Blade
Gladiator Lv. 8: Flash
Gladiator Lv. 10: Convalescence
Gladiator Lv. 22: Taunt
Gladiator Lv. 34: Stagecoach
Elementalist Lv. 2: Healing
Elementalist Lv.8: Shield
Elementalist Lv. 12: Life
Elementalist Lv. 34: Breastplate
Hastmaster Lv. 2: Feint
Hastmaster Lv. 6: Defensive Volley
Master of Hast Lv. 22: Motivation
Hastmaster Lv. 34: Thoroughbred
Marauder Lv. 2: Aguet
Marauder Lv. 4: Skullbreaker
Marauder Lv. 6: Fracture
Marauder Lv. 8: Bloodbath
Marauder Lv. 26: Finishing Blow
Occultist Nv. 8: Stoicism
Occultist Lv. 26: Quick Magic
Pugilist Lv. 4: Light Feet
Pugilist Lv.8: Second Breath
Pugilist Lv. 10: Haymaker
Pugilist Lv. 12: Inner Release
Pugilist Lv. 42: Mantra