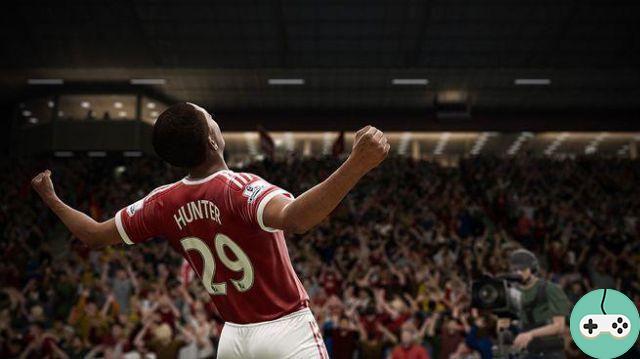 Every year, football fans feverishly wait for their Messiah. FIFA 17 is finally here for a few days, finally! Thanks to Kinguin for having satisfied my expectations!
As always, there are some new features in the game system but, given that these changes are often quite minor, I wanted to present instead THE big novelty of this new opus: Adventure mode.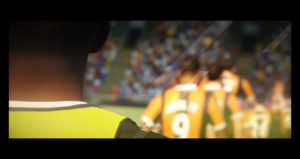 In short, this Adventure mode is a kind of Career mode as we can see every year, but more scripted and immersive. He propels us into the shoes of Alex Hunter, a young star in the making, who is taking his first steps in the Premier League.
First of all, the choice of the preferred Club. Be careful, this is not necessarily the one that we will integrate. We therefore find the 20 clubs in the Premier League, including the most emblematic, such as Chelsea, Manchester United or Liverpool. We find on this first page several cool information, such as the number of titles won, the creation date, the jerseys or even little anecdotes.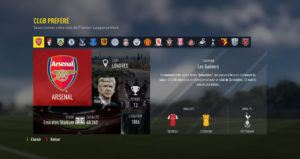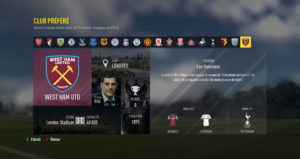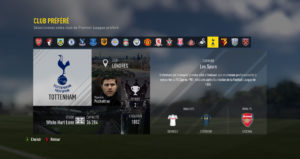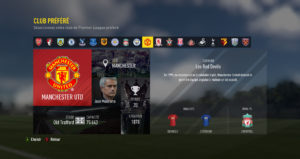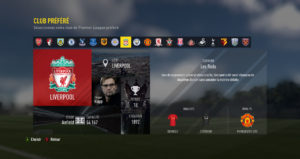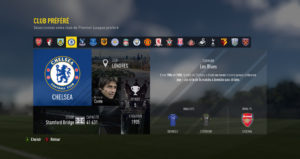 My choice is Arsenal, a Club that I have adored for a very long time and that I particularly like because of its emblematic coach, Arsène Wenger.
The adventure begins with Alex's first steps in the field, at the age of 11. We can notice some characters there, like his parents (his father leaving the field and Alex looking at him, a hint of annoyance in his eyes), and his grandfather, obviously his biggest supporter, as well as what it seems. be a recruiter.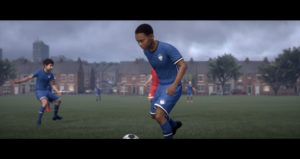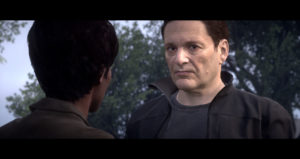 The match ends with a penalty shootout. The cutscene gives way to action, in the shoes of Alex where we have to score the decisive goal. Some indications are given, I prepare my shot ... and that's the goal!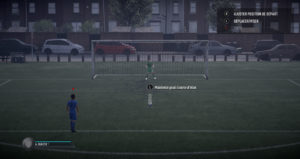 I imagine that the outcome of the shooting, missed or not, must have an impact on the rest of the adventure.
7 years later, Alex has grown up well. He is now 18 years old and it is now that his Adventure begins!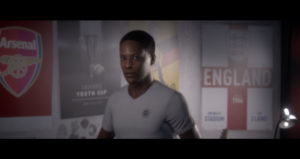 First step, the detections where young players must prove themselves to hope to be spotted and start in the Premier League.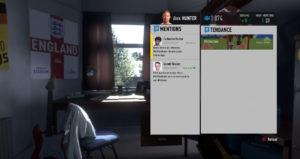 Conversations play a very important role in the Adventure and one can adopt three attitudes: Modest, Neutral and Arrogant. Well, I'm rather discreet by nature (yes!), So I choose Modeste. I respond to Gareth by telling him to stay focused.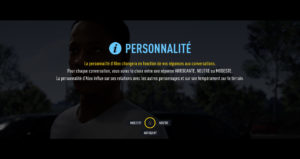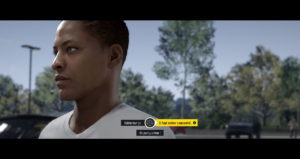 New meeting, with Danny, who seems to me to be the arrogant asshole on duty (sorry!). I could answer him, but no, I would rather ignore him and let my talent speak for itself on the pitch!
The detections begin and I have to choose a role in the field.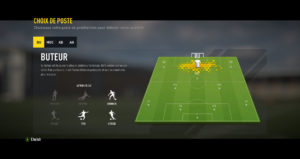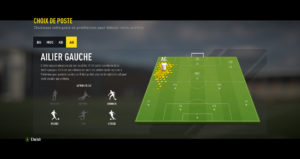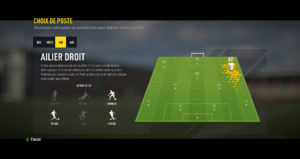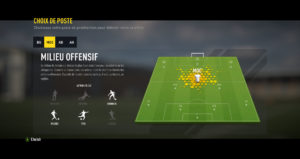 I'm more of the Playmaker type, who likes to throw offensives and distribute balls, so I'm going to choose Attacking Midfielder.
Beginning of detections, my goal is to finish in the top 10. So it's up to me to impress the recruiters during the first period of the match.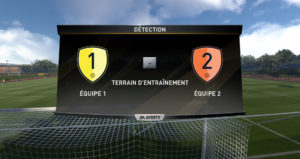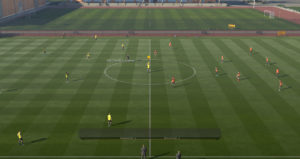 After this first period, things are bad. My team took a goal in the first few minutes and we failed to equalize. I am therefore 12th out of 30. I must quickly reverse the trend, otherwise it will be elimination (and certainly the Adventure that stops!).
Some individual events are now on the program:
Close Finishing: The goal is to shoot into the cages, preferably by hitting targets or brushing against the posts. A great performance, which allows me to go straight back to first place!
Control: a dribbling course awaits me, I must pass between the cones and the posts, of course as quickly as possible. Here again, I rather get out of it and I manage to consolidate my position as leader!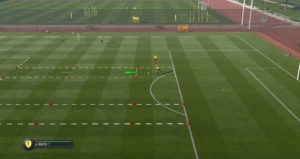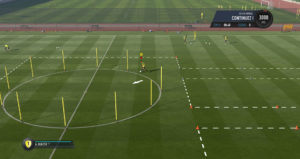 Passes: this is what I like, handing out passes and building actions! Even if my "opponents" are not far, I always stay first.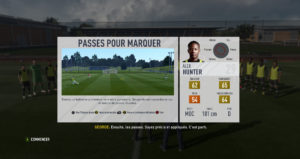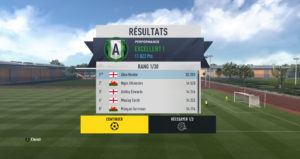 Last individual test: Attack 2 against 3. Here again, it is up to me to show my talents as a playmaker by managing to overwhelm the two defenders and then defeat the keeper. A mixed performance, which puts me back to 8th place in the standings.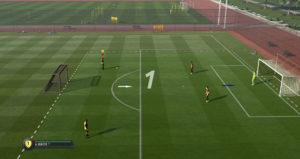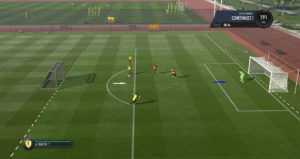 The last stage, which will be decisive, is a new period of the match. I really have to show all my talent to win my place! Not easy with quite tough opponents and especially who procrastinate a lot, wasting a lot of time. Suddenly, I end up with a score of 6,4. Not necessarily very good.
But hey, I'm 8th, which at least allows me to access the Premier League, that's already it! Before starting, a small choice in passing: I can control either the whole team or only Alex on the pitch. Personally, I like to control everything, so this will be the first choice for me.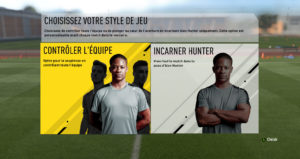 First meeting also with an agent, Michael Taylor of the Rising Star agency, who offers Alex and Gareth to represent them. This is also the life of a footballer, managing the business! And we can say that he did not idle the Michael. He indeed got us contracts for any Premier League team.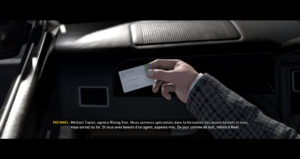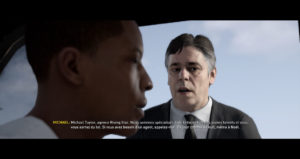 This is not necessarily a choice to be taken lightly. It can be tempting to give in to the sirens of the big teams who offer a golden bridge. But who says great teams also means great players and it will not necessarily be easy to find your place in the team and be established. Smaller teams can certainly offer less money, but more playing time, to progress and show what we are capable of.
With the Y key, Michael also gives us some rather interesting additional information. I remain true to my values ​​and I will commit to Arsenal. It is indeed a rather important Club, generally in the favorites each season. But trainer Arsène Wenger is well known for bringing out new kids. I think it's a great opportunity to make an impression and continue to improve.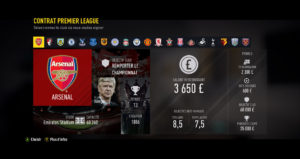 This is where the Adventure really begins and this preview ends. The life of a young football prodigy is full of pitfalls. We will certainly have the opportunity to discover it together soon!
My opinion: in the end, if we put aside the scenario aspect, we find most of the elements of Player Career mode, the regulars will be in familiar territory. But for me, what was lacking in this Career mode was the absence of any real objective, of motivation. This is the case with this Adventure mode, which allows you to immerse yourself and to personify a little more the player you are controlling. Me, in any case, it gives me much more desire to continue and to be able to discover the rest of Alex's career!
If you want to get started, the game is available on Kinguin from € 41,49 as of this writing! Thank you to them for this key offered.
And you, which club would you have chosen?