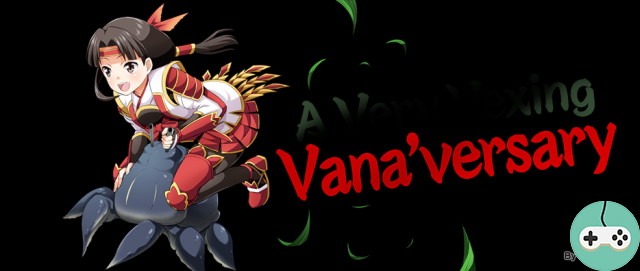 Final Fantasy XI celebrates its anniversary and for its 14 years, Akihiko Matsui, the producer of the game, has published a very warm message addressed to the community.
The past year has left FFXI in full swing with the implementation of the MMORPG's latest storyline, Rhapsodies of Vana'diel. Most recently, the game has been silent on PS2 and Xbox 360. These and other great events have been successfully completed thanks to the incredible support of you and your friends, teammates, linkshells and I cannot that you express my gratitude.
As we enter this fifteenth year with a new development structure, we are committed to giving our all, whether on the development or operational side, so that we can all be proud to call Vanad'iel our second home.
I hope to see your smiling face for a long time to come.
While you're here, the team has a little surprise for you: Iroha is coming to celebrate this "Vana'versary" with us. The esteemed manga creator Tomokichi, whose work on Aloha Iroha you remember last year, created a marvelous series representing our heroine from the Far East ... With the appearance of a guest of choice, the one and only Zeid .
Akihiko Matsui
Final Fantasy XI Producer
You can find Aloha Iroha here!
Several events will take place to properly celebrate FFXI's 14th anniversary:
The Crustacean Cabal Crab Club Arena until May 30
Adventurer Appreciation Campaign 2016 until May 30
Super Kupower Mog Tablet Campaign until May 30
14th Vanaversary Mog Bonanza until June 16.
Happy Birthday Final Fantasy XI!