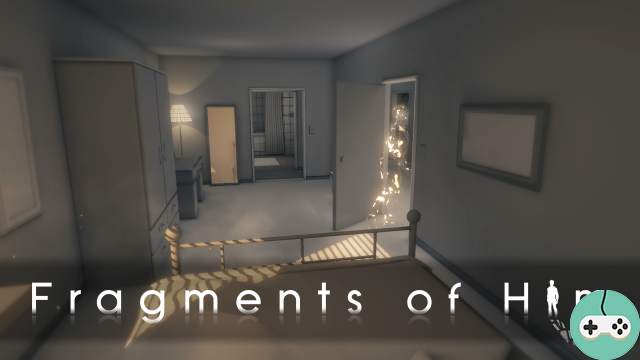 Funny experience that Fragment of Him, which I was able to approach during the few minutes offered by the "Playable Teaser". This narrative adventure, developed by the SassyBot studio, brings us to life parts of the life and memories of 4 protagonists affected by the death of a loved one called Will. We will therefore play, depending on the "fragments", Will (the victim), her boyfriend, her ex-girlfriend or even her grandmother.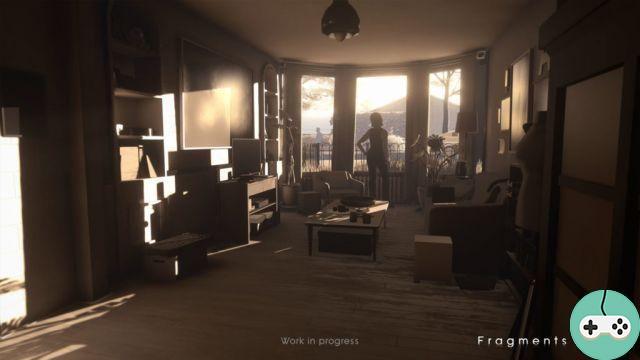 The teaser made me live the few minutes before Will's death. The interaction is minimal, we advance a little, we look around, we linger strangely on the absence of details and the sepia tint of the decorations. It is about a memory, all is not perfectly clear, the narrator does not remember everything, he omits certain elements of the decoration, and emits some thoughts while recalling the moment.
Each of the actions performed by the character, which are triggered by a click, is commented on by the voice-over (which I cannot judge, it is a temporary dubbing while waiting for the voice-acting to be done. ) who thinks back to certain innocuous gestures, certain reflexes that Will had.
For my part, I get to know Will, I make certain assumptions about the kind of person he can be, I wonder what his destination is ... and I come out, a few seconds later, stunned, a little stunned by what I just experienced, the death of Will. This character, that I was only just beginning to discover, who is losing his life in such a brutal and sudden way ... and an invitation to wait until 2016, to learn more about the character, through the memories of his relatives.
The experience was very (too) short, but it managed to intrigue me, to make me want to learn more about a character who nevertheless seems just as normal as you and me, thanks to a rather unusual narration in the world of video games. Enough to become a great game? It is still too early to say, but the release of the current title 2016 on Xbox One and PC should allow us to answer the question, and to learn more about the man that was Will.