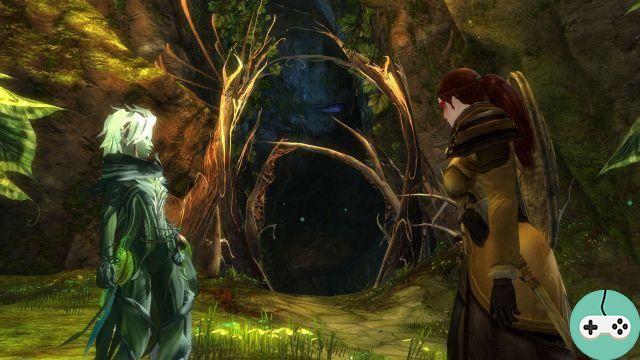 A new story told by Scott McGough has been posted on the Guild Wars 2 official website. Good reading ! ?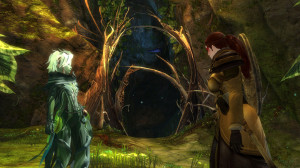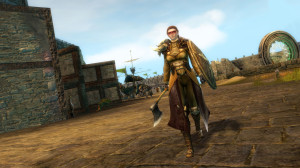 Deputy Turma knew the little group was up to no good. The Norn slid her sword into its scabbard to make sure nothing was in the way, put it back in place and stepped forward.
As she approached the group, a one-eyed - the only woman - turned her head and muttered, "Watch out, a lioness!" "
The others followed his gaze.
"Who let you out of Hoelbrak, girl?" A dark haired Norn asked.
"Yeah," added another Norn, a handsome blonde with a frosty gaze. I prefer them a little smaller, but I would make an exception for you, my beauty. "
"Quite a bit, indeed," Charr said, shaking his tail. Pretty war paint, officer. He licked his chops as he looked her up and down, but Turma knew the glint in his eyes wasn't lewd and rather revealed a cold tactical intelligence. He was gauging his weapons, wondering if he would manage to draw before her.
"I'm a deputy," she declared, drawing her sword smoothly. The pommel crashed into Charr's throat, who collapsed to the ground with a gurgling sound.
Turma whirled around to stun the one-eyed human with the flat of her blade, sent the dark-haired Norn to the ground with a flick of her arm, and finished her maneuver behind the blond, the edge of the sword pressed on. his throat.
"So, always ready to make an exception for me, honey?" "
The blond raised his hands in surrender, soon followed by the rest of the group.
"We didn't do anything," the woman said.
"Here, it's not what you do that matters, it's what I let you do. Now empty your pockets. "
"Huh? "
"You heard perfectly. Come on, spit. And you guys too. Crime doesn't pay Lion's Arch, but criminals do. Make a nice stack. I will not repeat it. "
Grumbling, the crapules erected a small mound of coins at Turma's feet. She leaned over and retrieved the crop with an expert hand.
As she tightened her purse strings, she addressed them one last time: "The city is big. Find yourself another neighborhood. If I run into any of you again, I won't be so lenient. Now get the hell out of it. "
Turma watched them walk away, flesh and ego bruised, as Lion Guard boots were heard approaching from the opposite direction.
"Hey, Turma! Captain Magnus wants to talk to you. "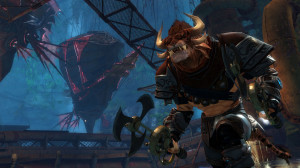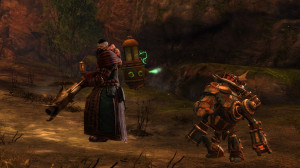 She had recognized one of Magnus's larbins, but could not have given his name. She nodded and made her way to the barracks, her booty clicking on her belt.
As soon as she entered the room, Magnus exclaimed: "There you are, perfect! We have a tip on the Aetherblades and I want someone who has a special relationship with them to pay them my respects. "
Turma's jaw clenched at the mention of the Sky Pirates' names. "With pleasure, chief. "
"This is the answer I was hoping for! How many friends and colleagues did you lose in the Dragon Fair attack, when they zapped Theo Ashford? "
"Friends, boss? Seven. Colleagues? Much more. "
"So you're motivated enough," Magnus replied. Protector Idon warned us that they had settled in Caledon Forest. May they be thrown out, captured, and whatever they may be crafting be destroyed! You have to hit hard where it hurts. "
"We agree, Chief. "
"We will have to improvise, however. The site is not finished, but their defenses are already in place. You will have to think outside the box. Magnus smirked. "Do you think you can do it?" I know how much you like to follow the rules. "
Turma smiled back at him. An even worse smile. "It'll be fine, chief. I only hope they will be home when there is a knock on their door. "
[...] More on the official Guild Wars 2 site!