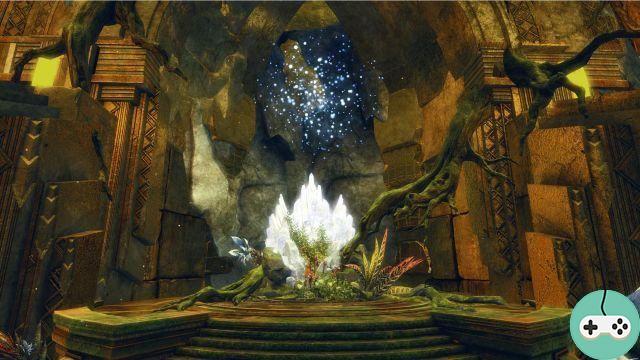 As you know, the expansion brings a new functionality to the players and especially to the guilds; the halls. Let's find a brief summary of what they will bring.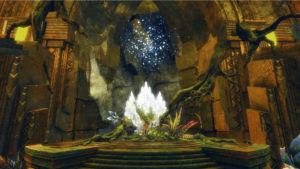 First of all, we will have to gain this hall. To do this, you will have to take it back from the current occupants through a meta-quest. Then, it will be necessary to restore it which will allow you to unlock certain buildings with different functionalities. Guild missions have also undergone changes because they can be launched directly from the guild through a portal.
Developers have given anecdotes about these halls:
Link Hugues: during PAX South, he was amazed by the enthusiasm of the players at the announcement of the guild halls.
Dara Potocska: Following a bug with the arena turrets, she had fun creating a test card containing only turrets. There were no survivors.
McKenna Berdrow: During a test of the Golden Cave, a bug on the end of the boss caused an image loss at 0 FPS which resulted in the death of the group.
Darren Mason: He liked the arena mode as soon as he saw a Turret of Fear bring down a player.
If you'd like to learn more about Guild Halls, you can review the Guild Halls Special Week livestreams:
Initiative HQ, Expeditions, Guild Missions and Guild Window: Link
Halls of the Lost Precipice: Link
Guild Halls and Decorations: Link
Q&A with players on the halls: Link