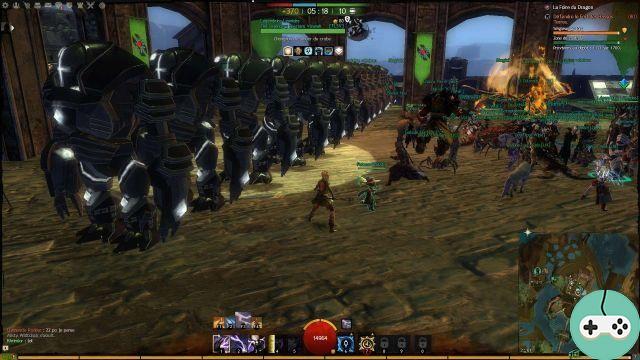 Yesterday at PAXPrime Arena.net announced its new ranking system for World vs. World.
The two zones EU and NA will be divided into hens (3 hens for Europe), called Leagues and the servers will be grouped according to their level in the ranking.
Within each of the Leagues, servers will meet other servers of their level for 7 weeks. At the end of the season, the server who has accumulated the most points will be named first in his League and the players will receive in-game rewards that will be cosmetic.
These seasons will punctuate the WvW updates which will be carried out between each of the championships for the sake of balancing: ie 7 weeks.
La 1 season should take place from October 4 to November 21, 2013.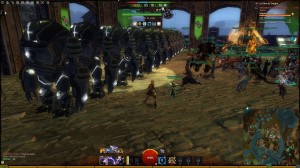 In addition, thegroup finder will finally be available soon! Dungeons, Fractals, Open World Content, Event Dungeons, Personal Story, PvP and WvW will be available to all players in the same region except WvW and Open World content which will be server-bound / whole world.
You will be able to see which classes are already in the group and even join an incomplete group.
For those who are already grouped, the tool will display the groups that can merge with yours to create a group of 5 players.
Groups created by friends and guild members will be at the top of the list.
You can kick the players in your party if they are not correct.
Those who leave / join groups too often via the tool will suffer a penalty and will no longer be able to use the tool temporarily.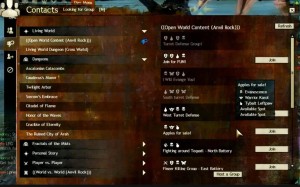 You can also learn more about the redesign of the World Boss Tequatl the Sunless and the very big questions / answers realized during the PAX with many developers of the game. Fury-GW2 via their article drawn and translated from Dulfy.