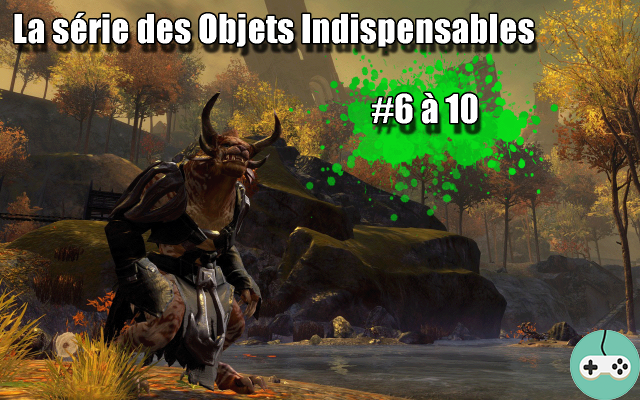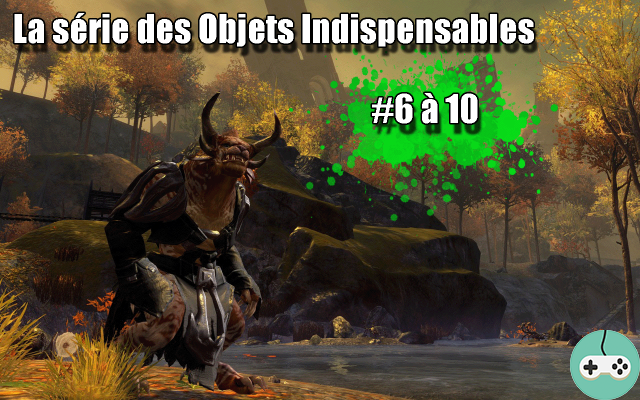 Here is the second compilation of must-have items from Guild Wars 2, as a reminder, you can find essential items 1 to 5 in this article. So I put on my explorer's cloak, and I go back to the four corners of the Tyrie to find you objects more unusual than the others.
The Portable Rock
The Ascalonian Grimoire
The Seed Turret
Cannonball
L'Engrenage
The Portable Rock
You are not dreaming, this rock fits in your pocket! Nothing better to calm a centaur who is a little too angry.
The Ascalonian Grimoire
A magical artifact, allowing you to unleash mystical energies on your enemies, what more can we say, the ascalonian grimoire, it is the best !
The Seed Turret
Sylvari always have good ideas, the proof is with this seed turret.
Cannonball
Piracy, big ships (big guns?) A dream for everyone! Now achievable thanks to cannonball, with moussaillons arms!
L'Engrenage
Charrs are also staunch environmentalists, yes, so get that old gearing worksite to better defeat your enemies!
Lots of finds, of course, but we still have a lot of squeaky objects to highlight. Your devoted Kazhamania will immediately tread the world of Guild Wars 2 and will report back to you on its findings very soon.