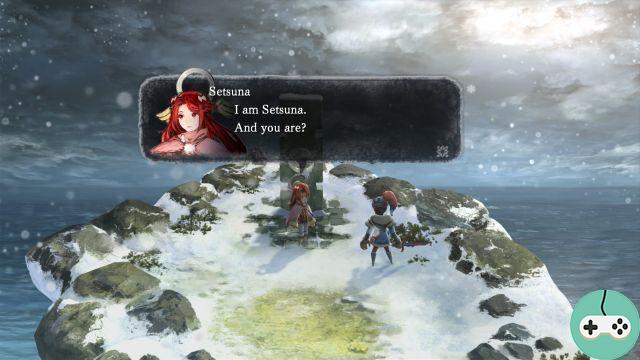 I am Setsuna, the RPG developed by the studio Tokyo RPG Factory was finally revealed a little more during a Square Enix livestream dedicated to the title. First of all, a trailer went around social networks as well as the game's release date: July 19, 2016 on PS4 and Steam.
I am Setsuna will be available in English, no further localization planned at this time. The game will only be available for download. Note that in Japan a PS Vita version will be released. Allow around 20-25 hours of play.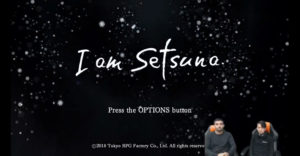 The sober and poetic title screen
Let us recall the history of this JRPG: Every 10 years, in order to maintain peace, a sacrifice is offered on an island to a demon. Unfortunately, over the course of a year the demon becomes violent before the ceremony. The inhabitants of the island, frightened, try to calm the enemy by offering him a sacrifice: Setsuna, designated for her powers of enchantress. She must then, in the company of guards, leave for a distant land where the sacrifice is to take place.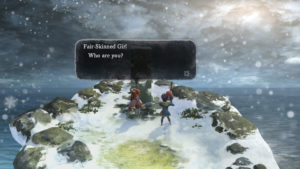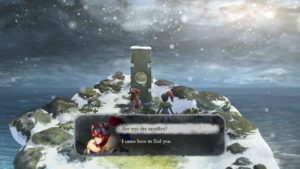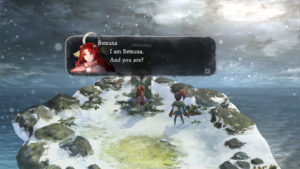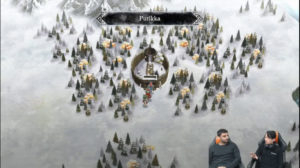 We move on the map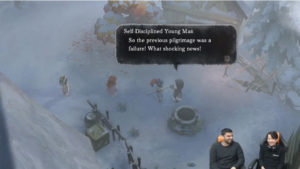 Nameless but well described NPCs!
You will be able to choose which characters will be part of your group. We do not know how many we will meet during the journey. According to Square Enix there will be more than 4 but less than 10.
Setsuna is a magician, Aeterna is more support oriented, some skills reminiscent of a Time Mage. Finally, Nidr's specialty is attack and more precisely physical damage.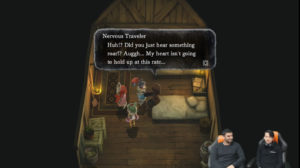 Example of a dialogue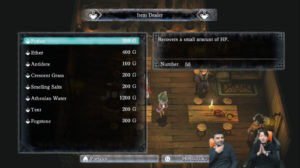 Merchant interface
Techs are the skills of each character. Some will be specific to each character, others can be used by everyone. You choose who will use what.
In addition, each character can equip a Spritnite, a magic stone that unlocks new skills. They can be purchased in exchange for items obtained from monsters.
The spritnites can be customized with Fluxes.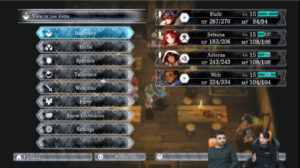 The main menu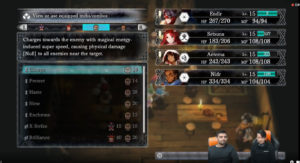 Tech's menu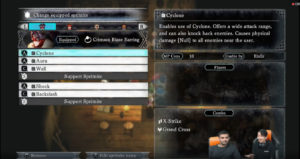 Menu of the Spritnites
The combat system was a little more difficult to understand during the live. From what I understand, the interface contains a snowflake that fills up as you go. It actually stores SPs that can be used when a sign appears above the character. This is the Momentum. It allows to have an additional effect on the Techs employed.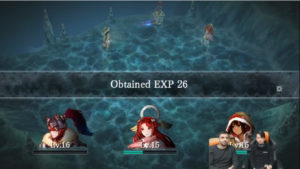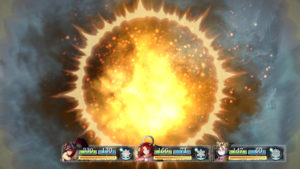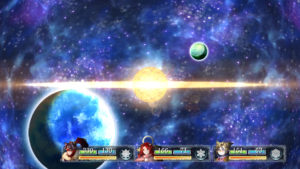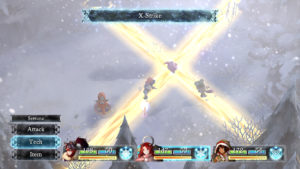 I Am Setsuna looks very promising. The graphics are neat, the atmosphere and the magic operate, reinforced by a pleasant music, the combat system also seems interesting with its Techs system.
We can only hope that this first good impression is confirmed when the JRPG from Tokyo RPG Factory is released!