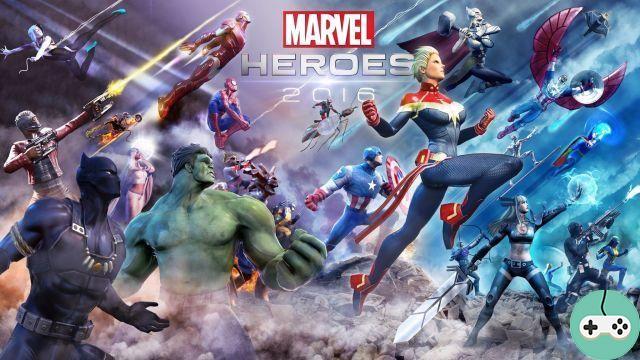 Spiderman's nemesis, the Green Goblin will be the next hero available in Marvel Heroes 2016. Announced in Advance Pack 3, his appearance in the list of playable characters had raised questions on the forums in terms of consistency, the Green Goblin remaining an iconic supervillain. If a large majority of his career has indeed been placed under the sign of illegality, we can underline the action of Norman Osborn among the Thunderbolts or among the Dark Avengers, as director of HAMMER, who in this scenario arc had purely and simply replaced SHIELD
But good news, it's time to see what Peter Parker's legendary opponent will look like in Marvel Heroes 2016.
The psychotic
The Green Goblin's first skill tree contains some of his most common weapons, such as Razor Bats and Goblin Blast. His signature will also be located in this tree and will resemble the flying spiral embellished with the boss's bomb throws that can be encountered in Midtown, for example.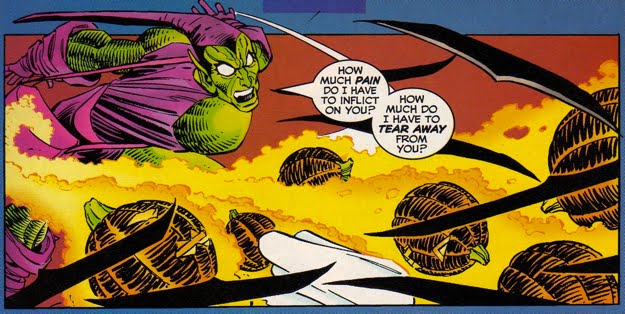 The prank bag
Norman Osborn's second tree contains his share of bombs, ranging from simple explosives to more exotic effects. Its devastating Pumpkin Bombs allow it to disperse a crowd with great reinforcements of pyrotechnic effects, but it also has Sonic Toad (Sonic frogs, yes yes) or even Ghost Bomb. Presumably the former will knock out the Green Goblin's enemies when the latter should slow them down or panic. We can also cite The Big One, which is described as a more massive version of Pumpkin Bombs.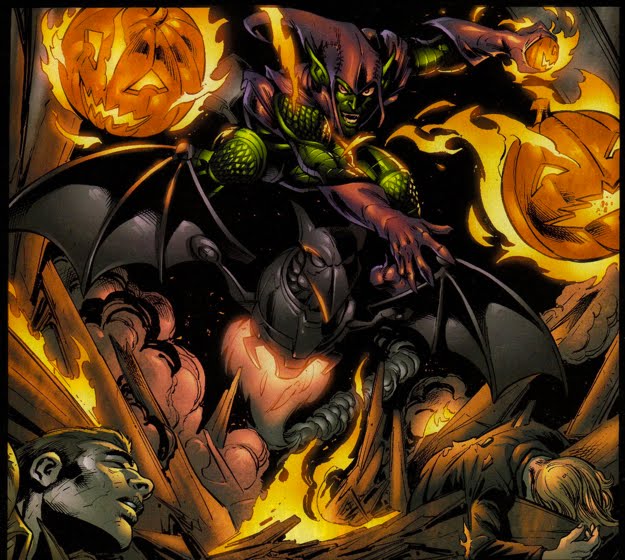 The Green Goblin Hovercraft
The last tree focuses on Osborn's flying mount. Weapons have been added over the years to this technological gem, such as machine guns, rocket launchers, protruding blades and one flame spitting nitro booster. This tree's powers often allow the character the ability to move while attacking, making them difficult to aim. The final weapon of the hovercraft is nothing but a powerful laser energy beam can hit multiple targets at the same time.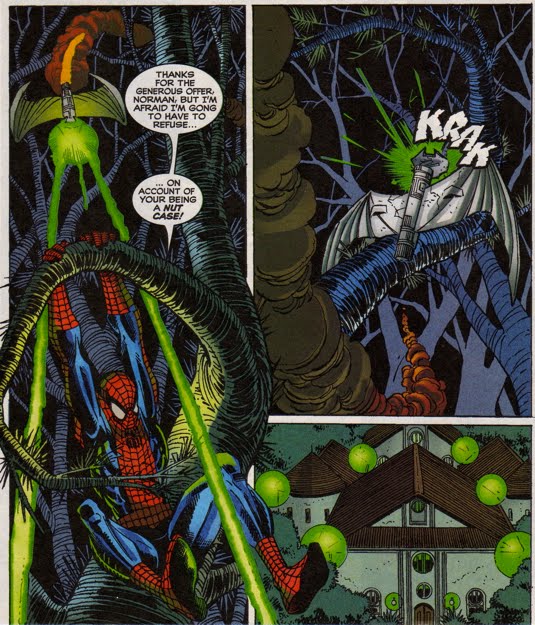 You will have to make a choice, when you go up the levels with the Green Goblin, between The Big One and Goblin Laser (So ​​we can assume that there will be two types of Green Goblin: one based on physical damage and the other on energy damage, but that is only a guess). These two powers will have specializations:
The Big One will upgrade one of the three prank bag bombs (with bonus damage or damage spread over time).
Goblin Laser will upgrade one of the three Hovercraft weapons.
For now, the information given by Gazillion remains very theoretical, not a single image of the character in the game has been given. For the more impatient among you, the Green Goblin should be available on the Test Center within two weeks, otherwise, you will have to wait until the end of February or during March.
And you, are you impatiently awaiting the Green Goblin?